As the new school year approaches, it's time to elevate your kid's school gear and what better way to do so than to start with a dependable backpack? The ideal backpack should exude both style and functionality. It should also be able to withstand the rigors of daily academic life.
Whether you prefer a timeless aesthetic, a sporty flair, or a more practical approach, there is a backpack that aligns with your style. To assist you in your search, we have curated a list of the best-rated backpacks for school. Each backpack strikes the perfect balance between fashion and practicality. So, keep reading to find out more.
What Are the Best Rated Backpacks for School in 2023?
Below we've listed some of the best-rated kid backpacks on the market. We've made sure to class the backpacks according to different age groups, making it easier for you to find a backpack that fits your child's age. Also, note that the backpacks are not listed in any order.
Best-Rated Backpacks for High School and College Students
Athleta Girl Limitless Backpack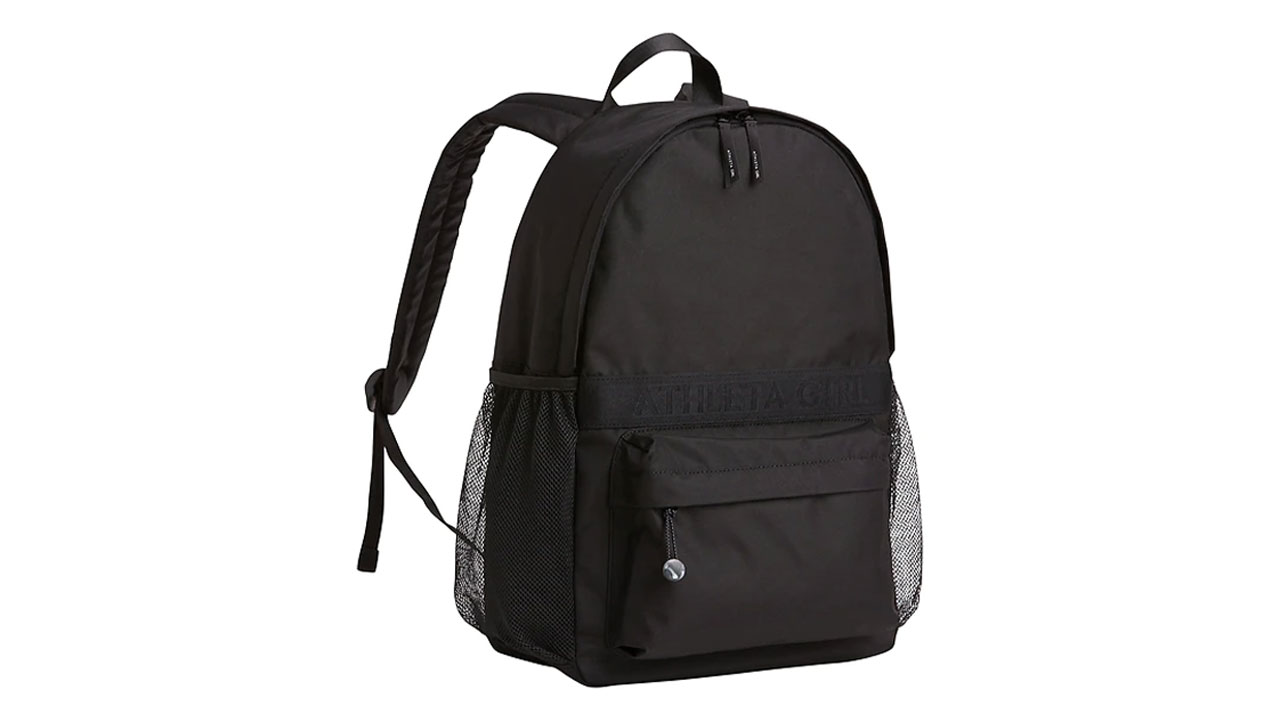 The Athleta Girl Limitless Backpack is one of the best-rated backpacks for school for various reasons. First of all, it is made from 100% recycled polyester fabric. This material is sourced from post-consumer plastic bottles making it a good choice for parents or guardians who want to reduce their carbon footprint.
The backpack also features a roomy main compartment, perfect for high school students who have a lot of school gear, such as textbooks, worksheets, and even tech gadgets like iPads and laptops. Furthermore, it has a front zippered pocket that provides ample space for storing items such as pencils, pens, phones, and other school essentials.
Additional Top Features
Sturdy laptop sleeve
Mesh side pockets for holding water bottles
Adjustable padded shoulder straps
Front zipper pocket
The padded back panel guarantees maximum comfort
Zigzag™ 30L Backpack
If you're looking for a larger backpack, then the Zigzag™ 30L Backpack should warrant the end of your search. With an average star rating of 4.8, this durable product appeals best to kids who want a rugged backpack that showcases an urban style. The 30-liter backpack features two main spacious compartments to help kids organize their books and folders.
It also features a sizable water bottle pocket on each side so your child can bring enough water with them to quench their thirst throughout the day.
But that's not all. Each compartment has a fleece-lined laptop sleeve to secure any tech gadget that your child will be carrying. It also has small zippered pockets to house and organize small stuff such as writing utensils, phones, earphones, laptop chargers, and so on. The straps are sturdy and padded so the child can carry heavier loads without hurting the back or the backpack failing.
Lastly, the bottom is flat and padded so the bag will sit upright whenever they set it down, enhancing ease of access. It should go without saying that this kids backpack comes in a wide variety of colors. Choose your child's favorite color if you want to add a personal touch to the final choice.
Other Top Features
Reflective zipper pulls
A handy front pocket that can be used to stash kids gear or even act as a pencil case
Can fit a 15-inch laptop
Best Backpacks for Middle School Kids
Below are some of the best-rated school backpacks that appeal best to middle schoolers.
L.L.Bean Original Book Pack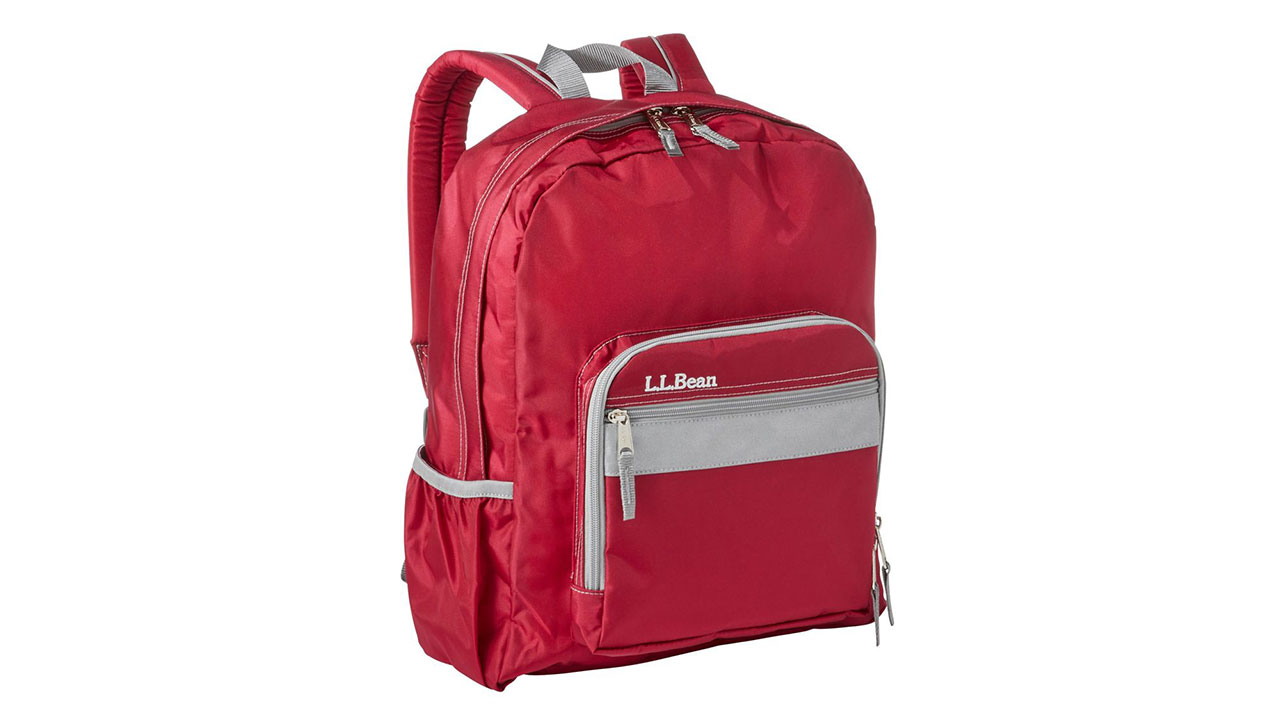 The best seller L.L.Bean Original Book Pack is more than just your basic backpack. It has been around for more than 4 decades and is loved by parents and kids across the country. First of all, it has a roomy main compartment that can hold plenty of stuff, including a lunch box, project worksheets, books, and so much more. The backpack also features multiple internal and external pockets to help your child stay organized.
Even better, the pockets have strong zippers that can last through the school year without failing. But that's just the tip of the ice burg. This bag is also equipped with a water bottle pocket on each side to help your child stay hydrated all day long.
Other Top Features
It is made of rugged nylon making it weatherproof
Made of highly reflective material for increased visibility
Perfect for children over 6 years old
Strong zippers that will last for many years
Sturdy handle at the top for effortless grab-and-go access
Padded straps and back panel guarantee comfort, especially when carrying a heavier load
Stoney Clover Lane Classic Backpack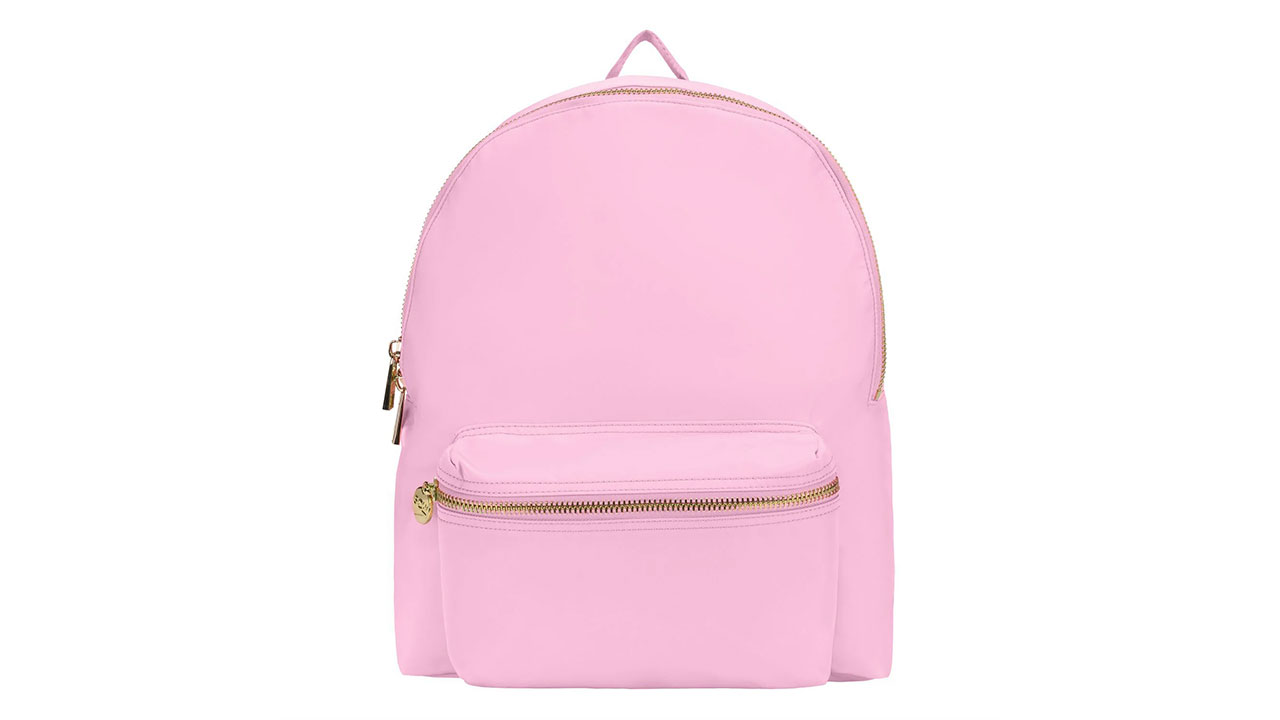 This kids backpack is another excellent choice because it has a fan design and is brightly colored. The best part? It is still functional even outside the school setting. For example, your child can still use it to pack for adventures such as a summer camp and hiking (for more summer fun activities, check out our guide to the best kiddie pools). The backpack can also be used for everyday activities such as packing clothes when going out for a gym session or simply packing gear when they go out for various outdoor activities.
The zipper on this backpack has a striking golden color making it a stylish choice for your youngster. Even better, it is equipped with an outer pocket to stash smaller items such as phones, pocket money, and writing gear.
Please note that this backpack can only hold a weight of up to 20 pounds. If your child needs a bag that can hold more weight, we suggest that you try out other backpacks on this list.
Other Top Features
Adjustable shoulder straps
Comes in a variety of neutral colors giving you plenty of options to choose from
L.L.Bean Deluxe School Backpack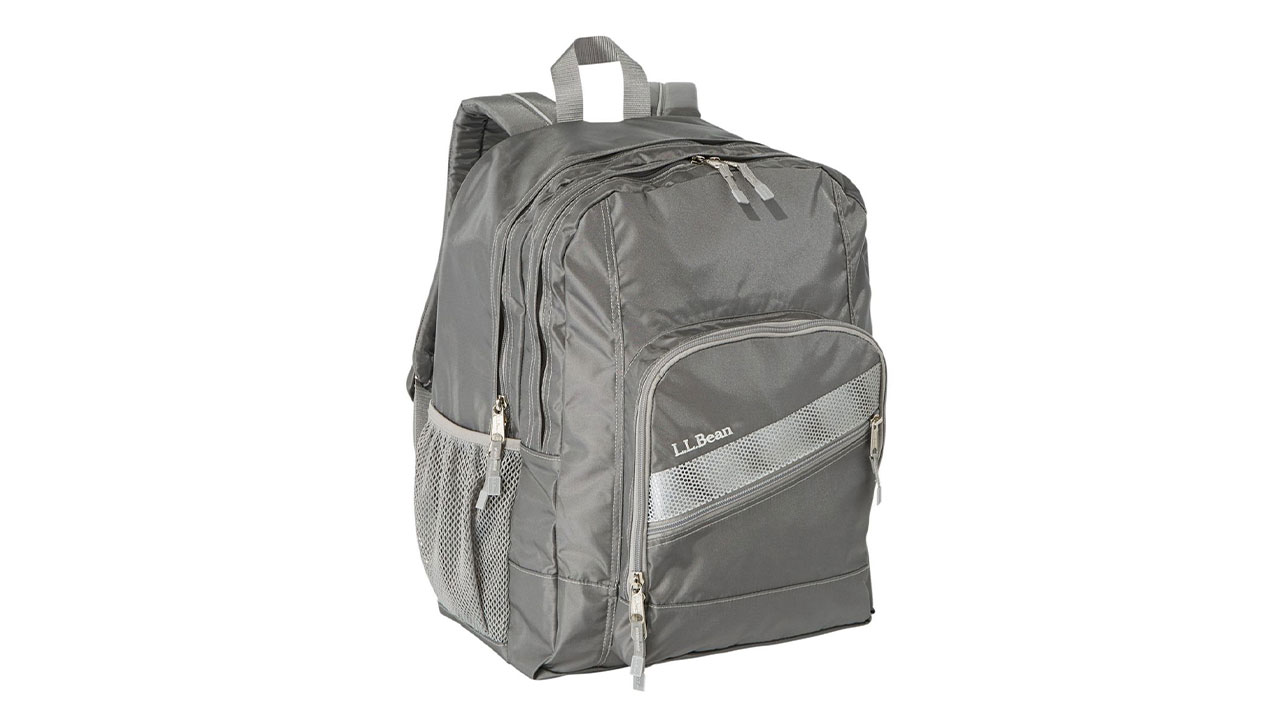 The L.L.Bean Deluxe Book Pack is another excellent backpack from the L.L.Bean brand and has garnered more than 550 5-star reviews. It is a high-end affordable option perfect for kids who love fun and want a backpack that can withstand constant wear and tear. It is made from ripstop nylon, a durable material that makes the backpack perform well in any kind of weather. The back panel is also padded to ensure kids are comfortable when carrying it around.
These handy features make this backpack perfect for busy kids. They won't just use it for school but also for other outdoor activities such as camping and sports.
The L.L.Bean Deluxe Backpack comes in various colors, including navy, black, fresh mint, and feldspar. So choose your kid's favorite color if you want to add that personal touch to your kid's next backpack.
Other Top Features
Made from weather-proof materials
Available in a variety of colors
It has internal file dividers to help kids stay organized
A waist belt that guarantees a more secure fit
Heavy-duty zippers that will last for many years
Two main compartments that are spacious and divided into sections for easy organization
Best-Rated Backpacks for Pre-school and Elementary-Age Students
Below are some of the best backpacks for pre-schoolers and elementary-age students.
Zoo Pack Backpack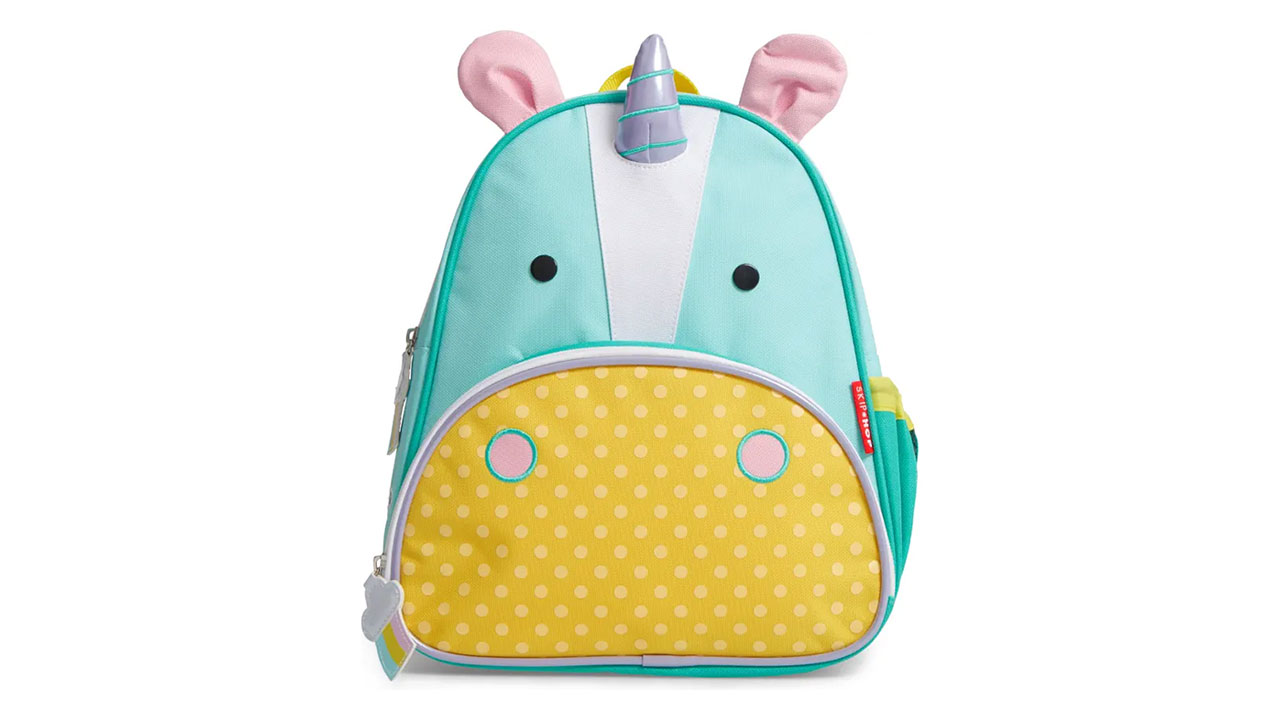 If you're looking for the best-rated backpacks for that special pre-schooler and elementary-age student then look no further than the Zoo Pack Backpack. It has a fan design that makes it the best choice for young kids. But that's not all. It strikes a perfect balance between fashion and function. For instance, it has a roomy main compartment to accommodate essential stuff such as a lunch box, books and tablets. It also has padded shoulder straps so your little one won't come back home with sore shoulders. The shoulder straps are also adjustable so you can adjust it to suit your child's height.
Lastly, this backpack has a large zipper pull. Tiny hands can effortlessly zip it without getting any help from an adult.
Are you wondering how people like this backpack? Well, the Zoo Pack Backpack has garnered over 1500 5-star reviews on Nordstrom alone. That's more than 97% of all the reviews!
Other Top Features
Side mesh pocket for holding a water bottle
Robust zip closures
Very durable
Free from harmful chemicals such as BPA and phthalate
It has a sturdy handle at the top for easy grab-and-go access
A colorful design that makes it the right backpack for pre-schoolers and elementary-age students
The only downside of the Zoo Pack Backpack is that you have to wash it by hand. This can prove to be a challenge because – let's be honest – kids aren't the best at keeping stuff clean.
Zoo Little Kid Backpack From Skip Hop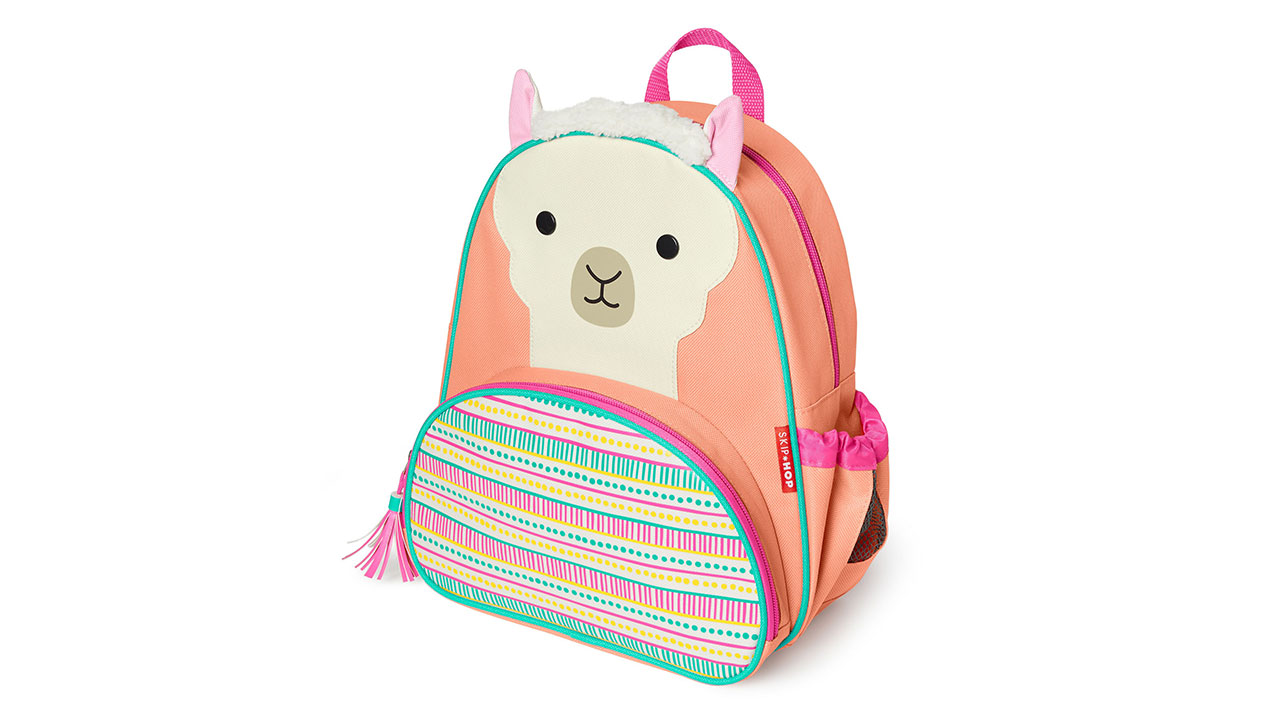 The Zoo Little Kid Backpack is an excellent choice for young kids thanks to its fan design and small size. It provides a fun way to encourage a child's independence because it is light and easy to carry around.
This cute backpack has a mesh water bottle pocket on one side so your little one will stay hydrated throughout the day. The main compartment is large enough to hold your kid's essentials such as lunch box, small books, among other elementary school gear. It is also excellent choice for a child to pack gear for extra-curricular activities such as attending summer camp and sports practice.
Other Top Features
A front zipper pocket that's easy to access
The mesh water bottle pocket is adjustable giving kids more flexibility with the size of water bottle they can bring to school
The sturdy straps allow kids to load heavy items in the backpack
A fun design that appeals to young kids
Kanken Mini Classic Backpack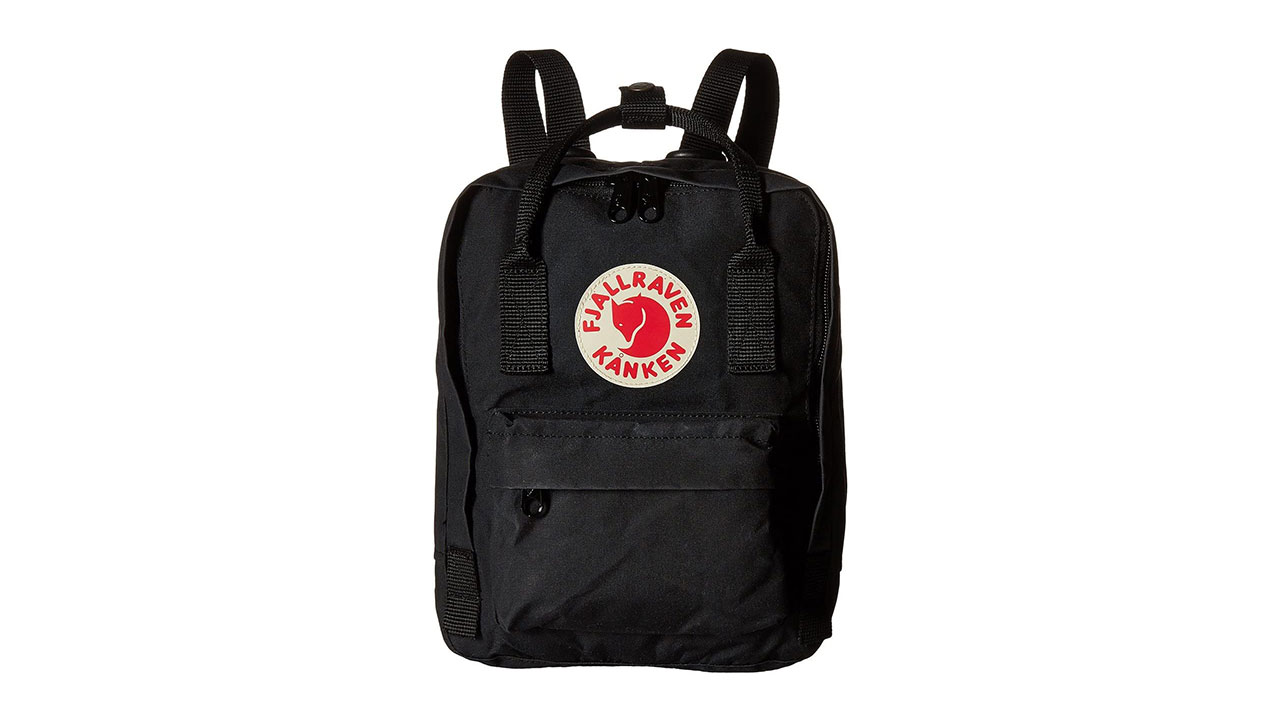 The Kanken Mini Classic Backpack is made from vinylon-F, a material that has been proven to resist both water and dust. This characteristic alone, makes this backpack a premium choice for kids who want a backpack that's durable and easy to clean and maintain. It's also an excellent choice for elementary-age students because they don't have many items to carry around.
The Kanken Mini Classic Backpack has a small zipper pocket on the front to house those tiny items that your child might want to get to easily. It also has two sturdy straps at the top, perfect for grab-and-go access. But that's not all. This cute backpack also features a name patch so if the kid ever loses it, people will definitely know how how to get it back to them. In additional, the backpack also features two side pockets which are perfect for housing your water bottle or other small school essentials such as pens and pencils.
The only disadvantage of Kanken Mini Classic Backpack is that has a very small size which means it might not appeal to all children. Kids who need to carry large textbooks or laptops might be better off with other options on this list.
Kids with few school essentials will appreciate this mini backpack for many academic years to come because it provides a great balance between fashion and function.
Additional Top Features
Double adjustable strips that make it easy to carry around
Many color options to choose from
JanSport Superbreak Backpack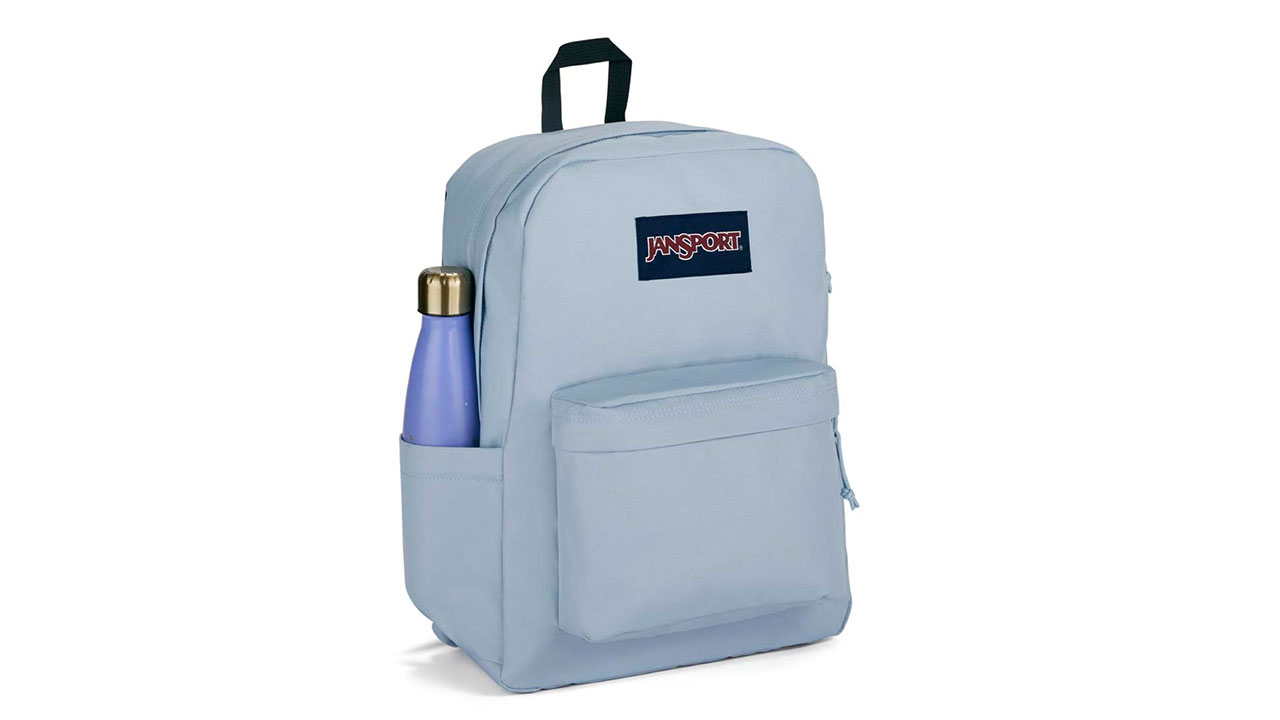 The JanSport Superbreak Backpack is a go-to choice for kids who need a backpack that's both stylish and functional. And if you want some social proof, you'll be happy to know that more than 80% of reviews on Amazon are 5-star.
It has a spacious main compartment to house books, a laptop and even a lunch box. It also has a front zipper pocket to store smaller items such as a phone, earbuds and pencils. This cute backpack is also designed with handy water bottle pockets, adjustable shoulder straps and a padded back panel that guarantees the wearer maximum comfort.
What makes this backpack stand out from the crowd is that it is very affordable, durable, and most importantly, lightweight. The fact that it is rugged, lightweight and can withstand constant wear and tear, makes it an excellent choice for kids who love walking to and from school.
Other Top Features
Available in more than 20 colors
Made from 100% recycled polyester
Zippers are equipped with cord tabs for easy access
Has grab handles at the top
What Makes a Good Kids Backpack?
Multiple storage pockets. When looking for the best backpack you want to make sure it has enough storage and preferably more than one storage pocket. You also want to ensure that the provided space is large enough to hold textbooks, lunch box, a laptop, and the child's water bottle.
Padded shoulder straps. You'll want to make sure your child's new backpack is equipped with sturdy padded shoulder straps to reduce the strain on the shoulders while your child is carrying it around. Padded straps are essential especially for older students because they are carrying heavier leads.
Side pockets. A versatile backpack should have side pockets for holding water bottles. In many backpacks, these side pockets are made of mesh while in others they are not. Regardless, a side pocket allows the kid to carry their water bottle in an upright position to prevent water from spilling on other sensitive items such as books, their phone, laptop, and tablet.
Padded laptop sleeve. A padded laptop sleeve is a must-have for older kids who often bring their laptops to school. Laptops are very sensitive, and a tiny impact can cause irreparable damage. A padded sleeve will give your kid's laptop some extra protection against falls, bumps and scratches.
Multiple pockets. A good backpack has multiple storage pockets which makes it easier for the child to stay organized. The pockets also make it easier to keep track of small items such as pens and keys. A good rule of thumb is to ensure that the backpack has a front pocket, a spacious main compartment, a few inner pockets, and a pair of side pockets to house the water bottle or other small items.
Comfort. When it comes to buying a backpack you can't overlook the comfort of the child. Comfortable backpacks have padded straps that reduce impact on the shoulders. A good backpack should also have a padded back panel. Kids usually carry heavy textbooks, a lunch box, and even a laptop, in their backpacks. A padded back reduces the impact that these items have on the child's back thus providing comfort throughout the day.
Sustainability and Kids Backpacks
It's always a good idea to purchase a backpack that's sustainable and friendly to the environment. That way, you're actively fighting against climate change and preserving the planet. But how exactly do you know which backpack is sustainable and environmentally friendly? Well, simply go for products that are made from recycled materials. This way, you can reduce your carbon footprint because the bag can still be recycled when it wears out.
Another way to choose a sustainable backpack is by going for the ones that are manufactured using organic materials such as leather and cotton. Organic materials are friendly to the environment because they can decompose even if they are discarded in a landfill.
Before buying a backpack, do a bit of research on the brand that's producing the product. Ensure that the manufacturer uses high-quality raw materials, sustainable production processes, and most importantly, they have proof to show they are committed to making sustainable products.
Lastly, If you purchase a backpack that's recyclable, ensure you dispose of it properly to prevent it from ending up in a landfill.
Final Verdict
A backpack is one of those school essentials that you just can't miss. Whether you're purchasing this must-have accessory for your toddler, middle-schooler or older kids who are already in high school or college, we hope that the above recommendations will help you make the final decision. But of course, the best choice is the one that takes into account your kid's needs, personal style, and, most importantly, preferences. So, ensure they are actively involved in the whole decision-making process because they are the ones who will be using the backpack every day.