Nuna Pipa is among the best high-end car seats for infants. The stylish, feature-packed, and innovative seat will help keep your child safe during all your daily drives.
Here's everything you need to know about the Nuna car seat before committing to a purchase.
What Are Pipa Car Seat Features?
The Pipa car seat was the brand's first product in the Nuna car seat line. Today, you'll find various Pipa seats available, as well as other infant models and convertible seats for older babies and kids.
Here's an overview of basic Pipa features:
Three harness height positions
Two buckle positions, as well as an adjustable crotch strap for preemies longer than 16 inches
Stability-leg or load-leg adjustable base
Federal Aviation Administration (FAA) approved
Rigid LATCH anchor connector in the base
No added fire retardant chemicals—flame-resistant features
Lightweight and easy to attach to the base
ADAC child car seat test 4-star rating
Greenguard Gold certification means no harmful chemicals included
It pairs well with high-end strollers for a comfortable and convenient travel system
Pipa Car Seat Models: An Overview
Different Nuna Pipa car seat models include the following.
Nuna Pipa Next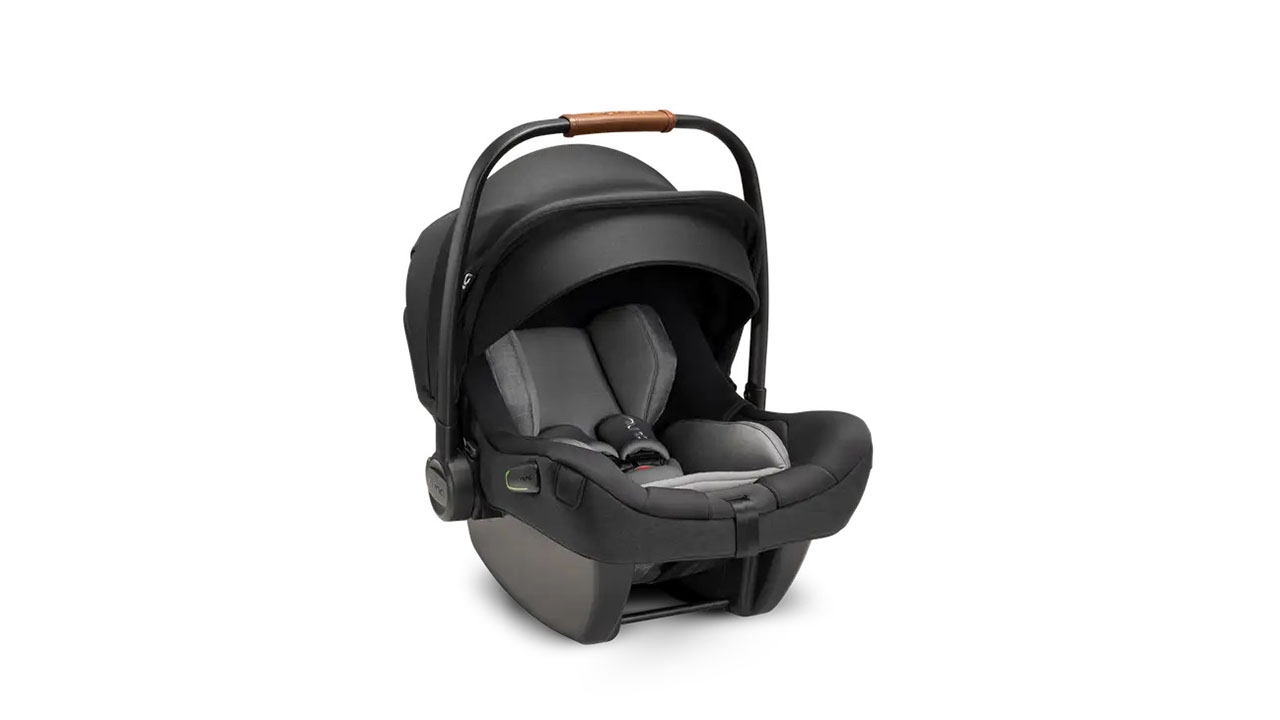 The Pipa Next comes with a four-solution flexible system to accommodate your little one during their first four years. You can use a single base for all compatible products.
This model is available in numerous colors:
Caviar
Granite
Hazelwood
Pine
Riveted
The seat is suitable for infants from birth to 28.6 pounds and 15.8 inches to 32.7 inches tall. Merino wool infant inserts are included to help keep your child secure and comfortable.
A side impact protection system (SIP) with expanded polypropylene (EPP) energy-absorbing foam enhances your infant's safety.
The flippable UPF 50+ canopy is also fully removable. If your baby is noise-sensitive while napping, cocoon them with the included Dream Drape.
Seven headrest height positions are easily set with one hand.
Finally, 13 ISOFIX positions provide a custom fit in your car.
Nuna Pipa Lite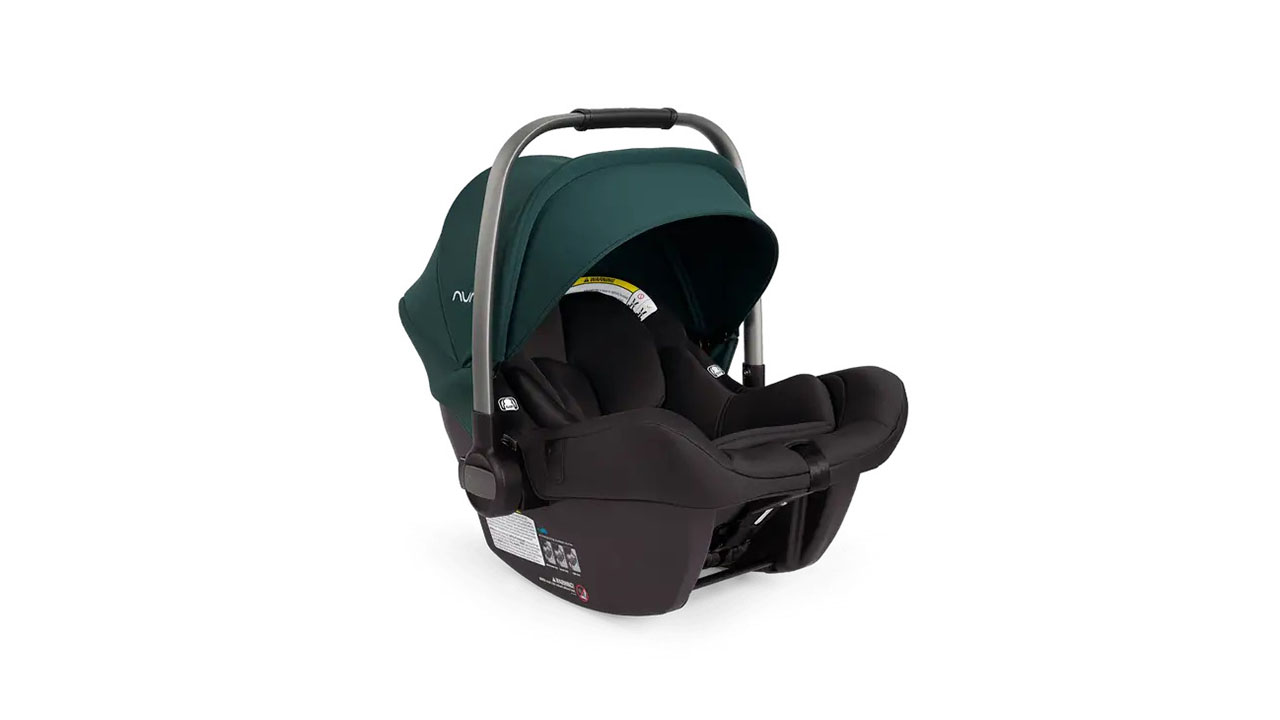 Nuna Pipa Lite is a lightweight car seat weighing just above five pounds, excluding the canopy and insert.
The Lite model is only available in Caviar black and is suitable for infants up to 28.6 pounds. Its dimensions are 26.4 inches (length) x 17 inches (width) x 22.4 inches (height).
The seat's resilient Aeroflex foam base minimizes impact on the infant. Its removable headrest features Tailor Tech memory foam for a custom fit that grows with the baby.
As with the Next, the Lite's smart SIP system with EPP energy-absorbing foam protects your little one from all sides.
The Pipa Lite doesn't contain added fire-retardant chemicals. Also, this seat must be installed rear-facing.
The seat base, Global Organic Textile Standard (GOTS)-certified cotton fabric, dye insert, crotch cover, and harness cover are all included.
Is a Nuna Pipa Car Seat a Good Choice for Your Little One?
Everyone has different tastes and preferences when it comes to car seat purchases. If your budget allows it, we think you're going to love the Nuna Pipa car seat.
Before making any car seat purchase (Pipa included), double-check all the features and be sure of your decision. Many retailers don't offer returns on car seats. The moment the box makes it to your home, it's only yours to use.
For the ultimate response to whether a Pipa car seat is a good choice for your next infant car seat, you should consider its pros and cons.
What Are the Pipa Cons?
Pipa car seats aren't the most widely available products on the market. If you prefer to try your car seat before committing to a purchase, you'll have a hard time finding this one in stores.
Other disadvantages include the following.
It's Expensive
It's really no secret that the Nuna Pipa Next car seat and the Nuna Pipa Lite model are expensive. You can find infant car seats for half the price with almost all of the same features as a Nuna car seat.
But if you're after luxurious, stylish, and high-end products for your child, purchasing a Nuna car seat instead of a low-end infant car seat makes perfect sense.
Lack of Labeling
Online reviewers mention the lack of illustrations and labeling on some parts of the product. The labeling issue can make installation more complicated for inexperienced parents. However, you can get around this downside by checking online tutorials and videos.
Crash Test Results
Finally, the crash test results could be higher. Pipa car seats meet Federal Safety Standards, making them safe in general. Otherwise, they wouldn't be sold in the United States. However, some online reviews say the Nuna car seat scores lower than some competitors in this regard.
Overall, the Nuna Pipa car seat's benefits far outweigh the negatives. If you're concerned about safety, consider car seats with better crash test results. Other than this, there are no significant downsides to Pipa infant car seats.
Is a Nuna Pipa Car Seat Worth It?
Nuna Pipa infant car seat is a high-end product not everyone can afford. This car seat has all the features you need – it has its own travel system, it attaches quietly, and it's super lightweight. Exceptional baby comfort makes this strong, reliable, and stylish car seat worth it for parents who can afford it.
Want to Make Your Life With Baby Easier? Consider Pipa Car Seats
Sleek and easily installed, a Nuna Pipa car seat will offer your baby a smooth, comfortable ride on your next adventure. Parents across the globe trust this brand with their child's safety in the car, and for a good reason. Consider a Nuna Pipa car seat as your go-to infant car seat solution in 2023, and you're sure to make a good decision.