When preparing a nursery, one of the most important decisions you must make is which crib mattress to purchase. Mattresses come in various types, sizes, and materials, and choosing the right one may seem impossible.
Here, we'll explain how to select the best crib mattress and keep your baby safe and comfortable.
Since hundreds of baby crib mattresses are available on the market, it's vital to know how to select the right one. You should focus on factors like size, materials, composition, and firmness and ensure your baby's comfort and safety. Plus, you should check whether the mattress you want to purchase meets industry standards and has the necessary certifications that confirm its quality. Finally, you'll need to consider the price.
Types of Crib Mattresses
Choosing the right type of crib mattress is important for your baby's comfort and for preventing sudden infant death syndrome (SIDS) and suffocation. There are two basic types of crib mattresses: innerspring and foam. However, you should also consider air-core and dual-sided mattresses.
Innerspring Crib Mattresses
An innerspring crib mattress offers firm support for your baby thanks to innerspring coils that easily bounce back into shape. Typically, the number of crib mattress coils ranges from 80 to more than 200 coils. The more coils, the less gap between them, and the firmer the surface.
Innerspring crib mattresses are popular because they are extremely durable. Plus, they come in a wide range of prices, so you can find affordable models or premium ones with extra features.
A potential drawback is that these mattresses can be quite heavy since they feature steel coils. However, many parents don't care about the weight as long as they have peace of mind knowing their baby is safe and comfortable.
Foam Crib Mattresses
A foam crib mattress features a polyurethane foam core. These crib mattresses can be an excellent choice because they are affordable and lightweight. When choosing a foam mattress, you need to ensure it's firm enough. You can test it by pressing your hand against it and seeing how long the surface takes to return to its original state.
You should always aim for foam mattresses with a higher density. They are typically heavier and harder to squeeze on the sides.
Remember that the American Academy of Pediatrics doesn't recommend memory foam mattresses due to safety concerns. Memory foam mattresses are too soft and can increase the risk of suffocation.
If you're considering getting a foam mattress, ensure it doesn't contain harmful chemicals. You can choose an organic crib mattress with certifications confirming its safety, high quality, and composition.
Air-Core Crib Mattresses
Air-core mattresses have become popular in the last few years. They feature food-grade polymer that creates a woven mattress core made of air. This cutting-edge technology makes air-core mattresses 100% breathable, very easy to clean, and extremely lightweight.
What is the drawback? These mattresses carry a hefty price tag, especially compared to traditional crib mattresses.
Dual-Sided Crib Mattresses
A double-sided crib mattress represents a blend of a soft and a firm mattress. One side is firmer and intended for infants, while the other is softer and designed for toddlers who use a crib or a toddler bed.
These mattresses are a great choice because of their convenience. However, if you decide to get a dual-sided crib mattress, keep in mind that you'll need to pay attention to which side is facing up when changing the sheets.
Since dual-sided mattresses are essentially two products in one, they are more expensive.
Crib Mattress Size
Another factor you must focus on when choosing a crib mattress is its size. You can choose either a full-size crib mattress or a mini crib mattress. The U.S. Consumer Product Safety Commission has strict guidelines and regulations on the dimensions and features of both full-size and mini crib mattresses. For example, one of the regulations is that you shouldn't be able to fit more than two fingers between the mattress and the crib. This rule applies to both full-sized and mini cribs.
Crib Mattress Material and Composition
Paying attention to the composition of a crib mattress is more important than you may think. Unfortunately, many mattresses contain potentially harmful chemicals and materials that could affect your baby's health and development.
Phthalates
Phthalates represent industrial components that soften plastic and make it more durable. These chemicals are often used in standard and non-standard crib mattresses and mattress covers. While there are regulations in place when it comes to phthalates in children's toys, no such rules exist for crib mattresses.
Keep in mind that there still isn't enough research proving phthalates' toxicity. Still, these chemicals have been associated with health issues like asthma or infertility. Therefore, many parents believe the best crib mattresses shouldn't contain these phthalates.
Volatile Organic Compounds (VOCs)
Volatile organic compounds (VOCs) represent compounds with high vapor pressure and low water solubility. These compounds can be found in personal care products, building materials, furniture, carpets, and mattresses.
Unfortunately, a crib mattress or a mattress cover can release VOCs when used. Short-term exposure to these compounds can cause dizziness, headaches, eye and respiratory infections, nausea, etc. Studies on laboratory animals have shown that long-term exposure can be associated with cancer and affect the nervous system, liver, and other organs.
In terms of baby crib mattress safety considerations, it's important to point out that polyurethane foam mattresses release VOCs much more than polyester foam. This is why many parents avoid the former.
Another point worth mentioning is that, unfortunately, organic mattresses have no regulations. This means that a manufacturer can state their mattress is natural or organic without meeting particular requirements. Fortunately, various organizations and certifications can help eco-conscious parents to purchase the right mattress. Certificates like Global Organic Textile Standard and Global Organic Latex Standard confirm responsible processing and origin of the materials in mattresses. If you're not sure which mattresses are truly organic, you can check online reviews or ask your family or friends for recommendations. Moreover, you can always talk to people that sell mattresses and ask for clarification.
Organic Cotton
If you're looking for a waterproof mattress of natural origin, organic cotton is an excellent choice in terms of material. Organic cotton mattresses are breathable and made of non-GMO materials that don't contain harmful chemicals, soy, latex, flame retardants, phthalates, formaldehyde, etc.
To ensure you're really getting organic cotton, look for certificates confirming the materials' origin. The same certificates apply to a crib mattress and a crib mattress pad.
Polyurethane foam
Polyurethane foam is present in virtually all aspects of our lives, so it's no surprise many firm and soft mattresses contain it. Unfortunately, this material can release volatile organic compounds that can potentially have harmful effects on a baby's health.
Therefore, many agree the material isn't the best choice for a crib mattress.
Wool
Wool mattresses may be pricier, but they are natural, 100% VOCs-free, antimicrobial, and eco-friendly. Plus, wool is durable, breathable, and helps regulate temperature and control odors.
Rubber
Since they're made of latex sap from rubber trees, natural rubber mattresses are recyclable. This material is durable, firm, and bouncy. It may not be as biodegradable as cotton, but it will eventually biodegrade without releasing toxic compounds into the environment. Another advantage of natural rubber mattresses is that they don't harbor dust mites and can resist mildew.
Coconut Fiber
Nowadays, you can find mattresses made of coconut fiber, i.e., fibers from coconut husks. Such mattresses are breathable, organic, and lightweight.
Crib Mattress Firmness
The American Academy of Pediatrics doesn't recommend soft mattresses for cribs. Why? Because babies need firmer mattresses than older children and adults for the safety and support of their growing bones.
If you're purchasing a foam mattress, press your hand against it to determine its density. A denser foam won't allow much compression and tends to be heavier. When it comes to innerspring mattresses, look for a steel gauge of 15.5 or below. Plus, ensure the mattress has border rods that offer additional support and prevent compressing near the edges.
Crib Mattress Standards and Certifications
Safety is one of the biggest concerns when purchasing a standard or a non-standard crib mattress. Every mattress sold in the U.S. needs to meet specific standards that guarantee its quality and safety. Here's a list of the most popular ones:
Global Organic Textile Standard (GOTS) — This is an independent certification that confirms organic product origins, and socially and environmentally responsible processing. Since most crib mattresses aren't 100% organic, this certificate is issued to those that contain at least 70% of organic fibers.
Global Organic Latex Standard (GOLS) — This certification confirms that the mattress contains raw, organic materials and natural rubber latex.
Oeko-Tex Standard 100 Certification — This certification guarantees a mattress has been tested for the presence of harmful substances. Keep in mind that this certification could appear for only some parts of the mattress, so ensure to read the label carefully.
Greenguard Certification — This certification uses various standards to test emissions in mattresses. It's important to note that there's no standard for "natural" mattresses. Therefore, be careful when purchasing such a mattress.
Crib Mattress Cost
Another important factor you need to consider when purchasing a mattress is the price. Mattresses come in a wide range of prices, depending on their quality, breathability, firmness, extra features, etc. Organic mattresses tend to be more expensive than standard models. It's up to you to determine your budget and find a mattress that matches it.
Many parents are on a limited budget, so they consider purchasing a second-hand mattress. However, this isn't a good idea for several reasons. Worn mattresses represent a breeding ground for bacteria and dust mites and can affect your baby's health. Plus, such mattresses aren't as firm and don't provide enough support and safety.
Conclusion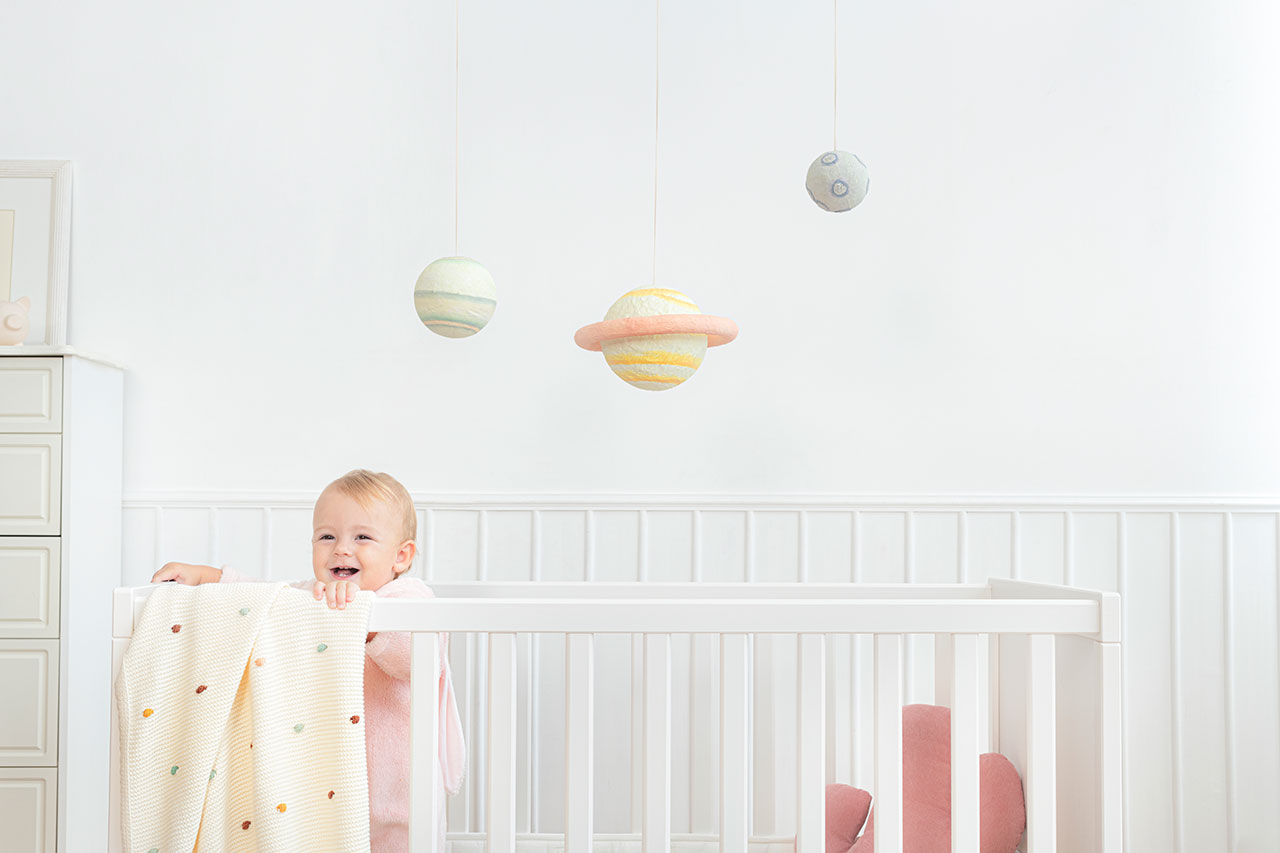 Choosing a good mattress is essential for ensuring your baby is safe, comfortable, and well-rested. Plus, a high-quality mattress offers superior support for the growing body of your little one and minimizes the risk of respiratory infections and accidents.
Since there are many options on the market, selecting the right mattress can feel overwhelming. We hope this article has helped you learn what factors you should focus on and get the best value for your money.