A bassinet is a tall, small-sized bed designed to cradle a newborn baby for at least a few months. It usually provides mobility, making room sharing much more convenient.
Since bassinets are often used before transitioning to a crib, some may wonder how long can a baby sleep in a bassinet. Here, we'll discuss the bassinet age limit and what factors and milestones affect it.
Factors That Determine How Long Babies Can Sleep in Bassinets
According to the American Academy of Pediatrics (AAP), babies can sleep in a bassinet until they are six months old or reach 15 pounds. Remember that your baby can sleep in a bassinet for more or less than the recommended time because every baby develops differently. That's why keeping track of your baby's physical developmental milestones is vital.
Numerous factors can help you determine how long your baby can sleep in a bassinet:
Weight Limit
Your baby's weight is one of the factors you should focus on to determine if they can still sleep in a bassinet. Bassinets have a weight restriction you should comply with to ensure their safety. Most bassinets have a 15-pound weight limit.
Keep in mind that this limit depends on the bassinet's size and construction. One bassinet may support 15 pounds, while another may have a lower limit. Smaller ones generally have a weight limit of 10 pounds, so you could risk injuries if you don't transition your baby to a crib on time.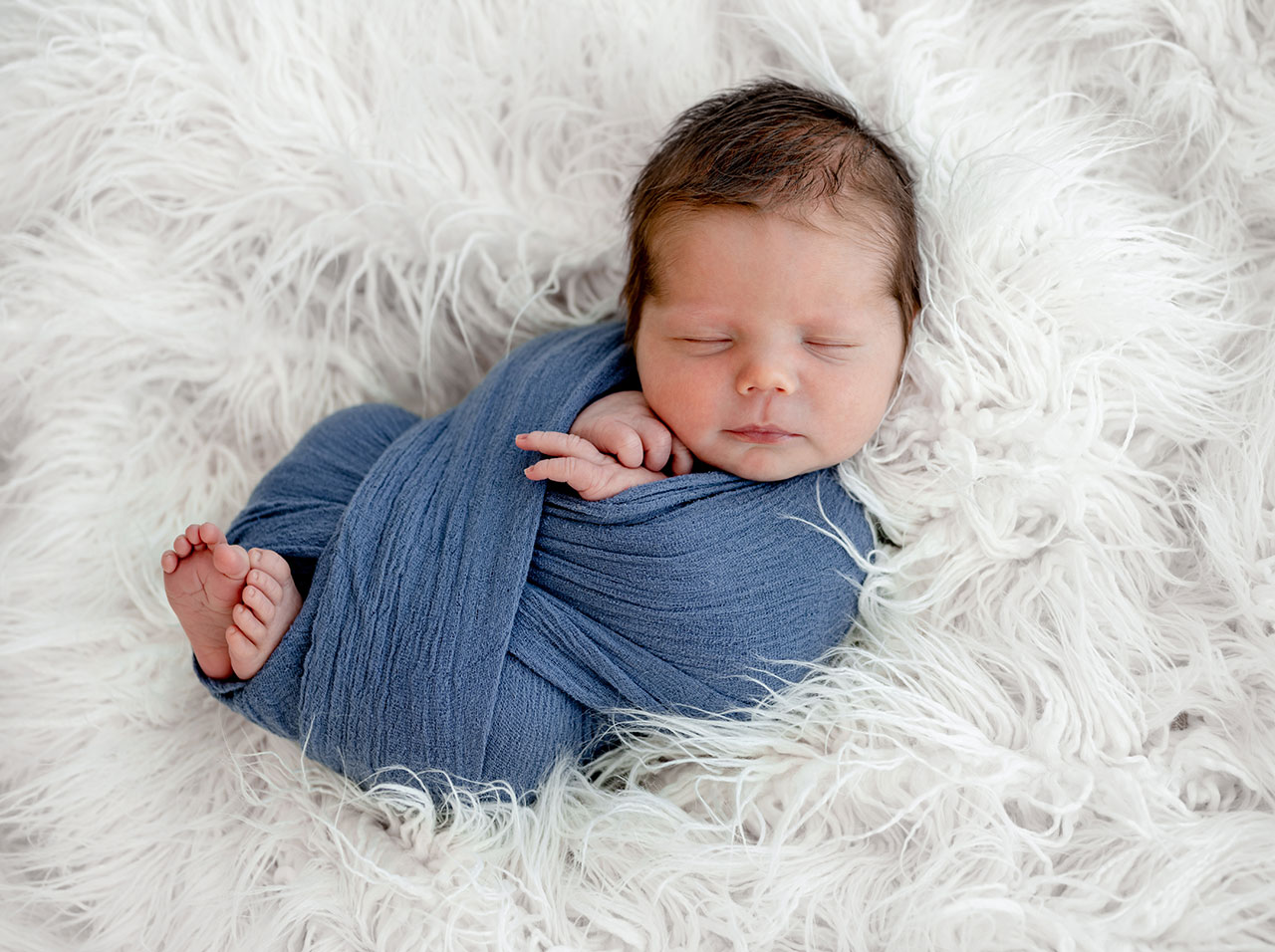 Age Limit
Can a newborn sleep in a bassinet? Of course! Bassinets were created to accommodate newborns. There isn't a strict bassinet age range or a time when your baby becomes too "old" for one. However, there are recommendations to consider.
Usually, you should stop using the bassinet when your baby reaches six months of age. However, this isn't a universal rule since every baby develops differently. Many babies are smaller and can enjoy the bassinet even after they turn six months old.
While a bassinet is an excellent sleep space for any newborn, parents should follow specific guidelines (for information on this, read here). One of the most important ones is that you should never place stuffed animals or other soft objects in the bassinet because they represent suffocation hazards.
The AAP recommends room sharing for at least the first six months. After this period, the risk of sudden infant death syndrome (SIDS) is much lower, and you can move the baby to their own room if desired. This is also the period when babies start sleeping through the night.
Many people believe bed-sharing is the easiest way to put their baby to sleep. However, this can jeopardize your baby's safety. Sharing a room is perfectly fine, but your baby should never sleep in the same bed as you.
Movements
One of the signs it's time to consider the bassinet-to-crib transition is movements. A bassinet is no longer a safe option when a baby starts rolling from their back to their belly or sitting or standing up. A bassinet's side rails aren't strong enough to support a moving baby.
Remember that you should also stop swaddling your baby as soon as they show signs of being able to roll.
Alternatives to Sleeping in a Bassinet
If you don't have a bassinet, there are plenty of options where your baby can sleep. Remember that some options may not be the safest or best solution for an extended period.
Whatever option you choose, ensure it meets all safety standards that guarantee your baby's security and comfort.
Convertible Crib
A convertible crib has numerous configurations. This crib can be turned into a toddler or full-size bed so you can use it for years (want more information about when to make the switch from crib to toddler bed, read here). Many convertible cribs can be adjusted to accommodate newborns.
While a convertible crib may be more expensive, many agree it's a wise investment because it can keep up with your child's development. Thanks to this, you don't have to worry about your little one outgrowing it quickly.
Co-Sleeping
Co-sleeping is the practice of a baby sleeping next to one or both parents. According to different sources, co-sleeping helps babies regulate their body temperature, experience less stress, and breathe more regularly.
While some claim this practice has many advantages, the American Academy of Pediatrics doesn't recommend it. When your baby sleeps next to you, there's a higher risk of injuries and suffocation.
Sharing a room is acceptable and even recommended, but sharing the same bed isn't safe.
Mini Crib
A mini crib is a miniature version of a standard crib. It doesn't take up a lot of space, and it's portable, so it's an excellent option for those who travel a lot or live in small apartments.
Plus, mini cribs are more affordable than standard ones.
One of the advantages of using a mini crib as a bassinet is that you'll be able to use it for much longer. Most mini cribs can handle between 22 and 40 pounds. Still, if you compare mini and standard cribs, the latter is a better long-term solution.
Pack-and-Play
A pack-and-play is a portable crib that also doubles as a playpen. It usually includes a sleep surface or a mattress and is surrounded by a mesh that prevents your little one from getting out. Plus, it's typically easy to fold, providing more convenience.
A pack-and-play is an excellent solution for newborns. But, as your child ages, they may feel it limits their freedom because they can't crawl or walk inside it.
Transitioning From a Bassinet
Once a bassinet becomes too small for your baby, it's time to consider the next stage. This usually means transitioning the baby to a crib.
Every baby is different, so you may have no trouble with this transition. On the other hand, some babies can feel confused in a new setting and take some time to adjust.
Here are a few tips that could help with the transition:
Prepare the crib – Check whether the mattress is firm enough. Also, ensure there are no loose blankets, unnecessary items, or toys that could represent a safety hazard.
Prepare the baby – Transitioning to a crib can be challenging. You can make the process easier by ensuring your baby doesn't feel overwhelmed. Postpone introducing your baby to other new things like new sleepwear. Another helpful tip is to let the baby nap in the crib before making the full-time transition. It may be a good idea to sit next to it for extra support. As your baby becomes more comfortable, slowly move the chair further away.
Prepare yourself – The transitioning process can also be hard for you. Be ready to allow your child to practice independence while providing support and comfort.
Use your baby's sleep pattern to create a schedule – Maintaining a routine is beneficial for both you and your baby. You can plan out your activities during the day, and your baby will feel calmer knowing what to expect at any point.
Use sleep monitors and sound machines – White noise can soothe the baby and create a comfortable environment. Instead of going to the room every now and then to check on your baby, you can use a sleep monitor and track their sleep patterns and movements.
When to Stop Using a Bassinet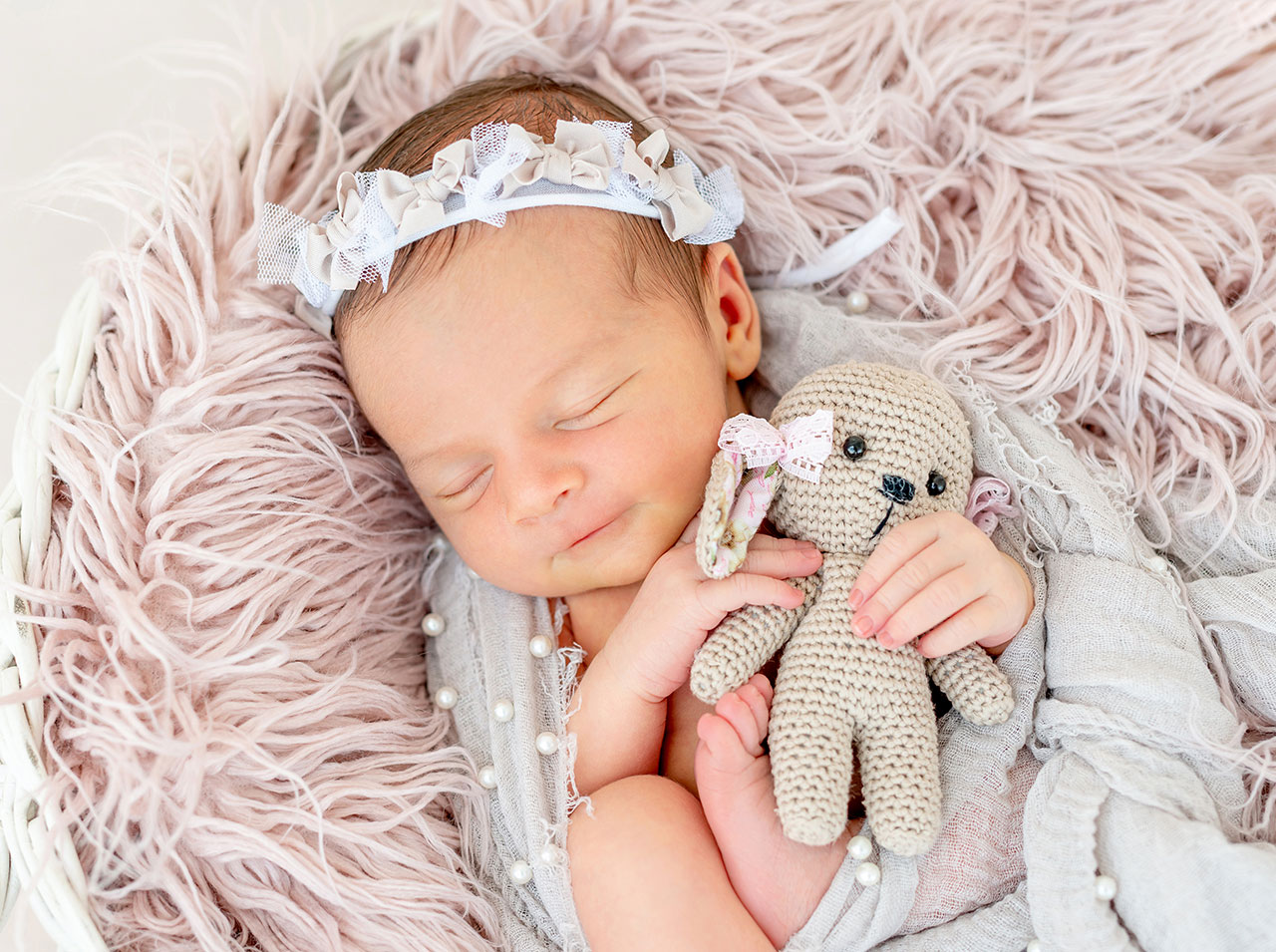 Most babies can use a bassinet until six months of age. But don't forget that age isn't the only factor that determines it's time for a transition. Your baby's movements and weight are equally important factors.
It's also essential to remember that not all bassinets have the same upper limit. When choosing one, check this limit and ensure it complies with different safety standards.