What Makes a Good Baby Carrier?
Baby carriers come in different styles to meet different baby development stages. An infant wants to snuggle their head on the parent's chest. Older babies want to stretch their legs and explore their surroundings and therefore, a suitable carrier meets your baby's needs at each age.
The safety of the baby is of utmost importance, so the carrier needs to meet all safety standards by the American Society for Testing and Materials (ASTM) (for more baby safety tools, check out our guide to the best baby gates).
You can get a wrap carrier for infants and a separate soft structured carrier for your older baby or toddler. Consider adjustable carriers to fit different ages if you want the best of both worlds.
The design, material, or color of the wrap or carrier is up to you, so when you find the carrier with all the safety features, comfort, and design you love, you know you've got the right one.
9 Best Baby Carriers
1. Moby Classic Wrap Carrier
The Moby Classic Wrap Carrier is the most popular baby carrier for the hot summer months (for more summer fun activities, check out our guide to the best kiddie pools). Its lightweight design is ideal for higher temperatures. The wrap comes in many colors (black, white, pear, yellow, red, blue, green, etc.) and has two carrying positions – hip carry and front carry.
This model doesn't require an infant insert and is suitable for wearers of all sizes. The wrap is 18 inches long, promotes skin-to-skin contact, and it adapts to all body frames. Consider this wrap if more than one person will use the product to ensure comfort at all times.
The carrier fits infants from 8 to 33 pounds and is ideal for newborn babies. The breathable and soft 100% cotton fabric adjusts according to your baby's growth and feels comfortable for wearing over an extended period.
Enjoy the hands-free carrying experience with this hip-healthy carrier both you and the baby will love.
Pros
Lightweight design
100% cotton
Skin-to-skin contact
Suitable for parents of all sizes
Perfect for newborns
Cons
Wrapping has a longer learning curve
2. Lillebaby Complete All Seasons 6-in-1 Baby Carrier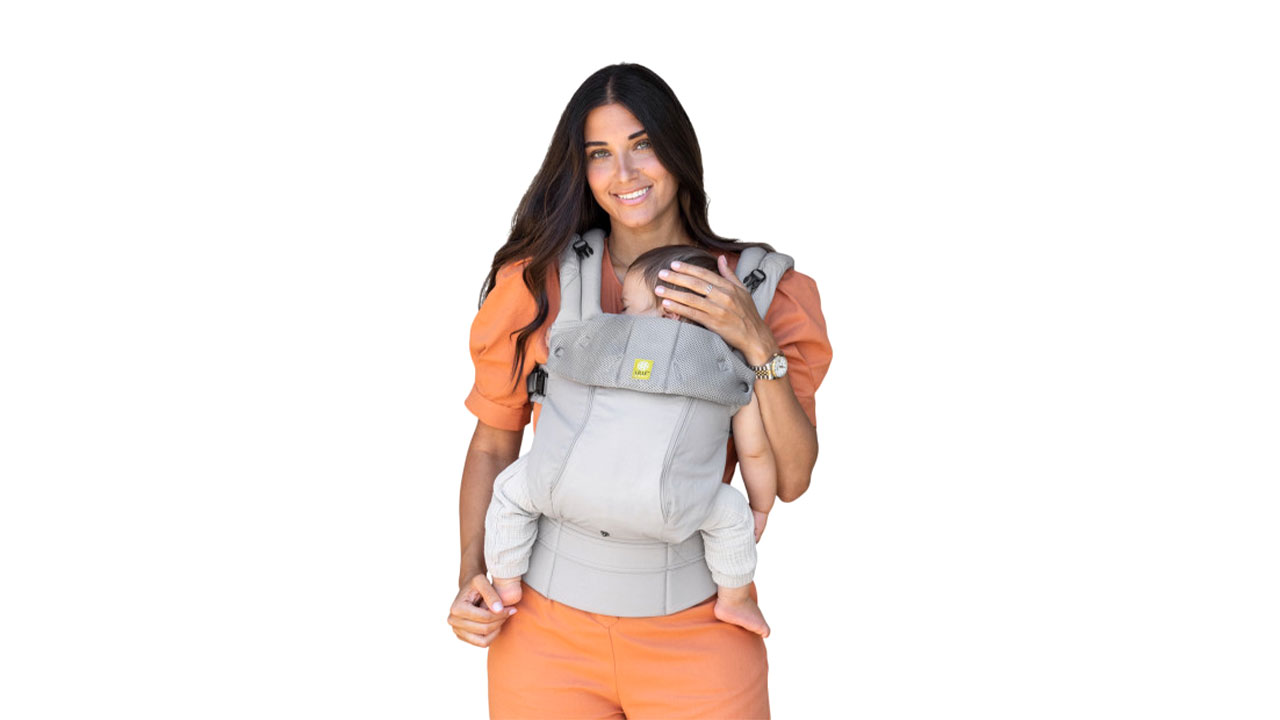 Presenting the most comprehensive and best-selling all-season carrier. With almost perfect reviews, this versatile carrier makes parenting much easier. Designed with flexibility in mind, it offers six different carrying positions, three on the front facing in, one on the front facing out, one on the hip, and one on the back.
The minimum carrying weight is 7 pounds, and the maximum weight is 45 pounds. The high limit makes the carrier ideal for toddlers.
The construction supports the baby's hips in all modes. The product has received the International Hip Dysplasia Institute's approval. Its adjustable leg and seat openings allow healthy hip support, C-spine position, and frog-leg seating.
The head support is padded and helps secure the baby's neck. The UPF 50+ sun hood offers protection from the sun and offers the baby a comfortable place to catch some "z's."
Clean the carrier in the washing machine and enjoy seamless installation, long-lasting use, and highly versatile design.
Pros
Six carry positions
Meets all safety standards
Head support for the baby
Suitable for toddlers
Cons
Not suitable for preemies
3. Babybjorn Mini Carrier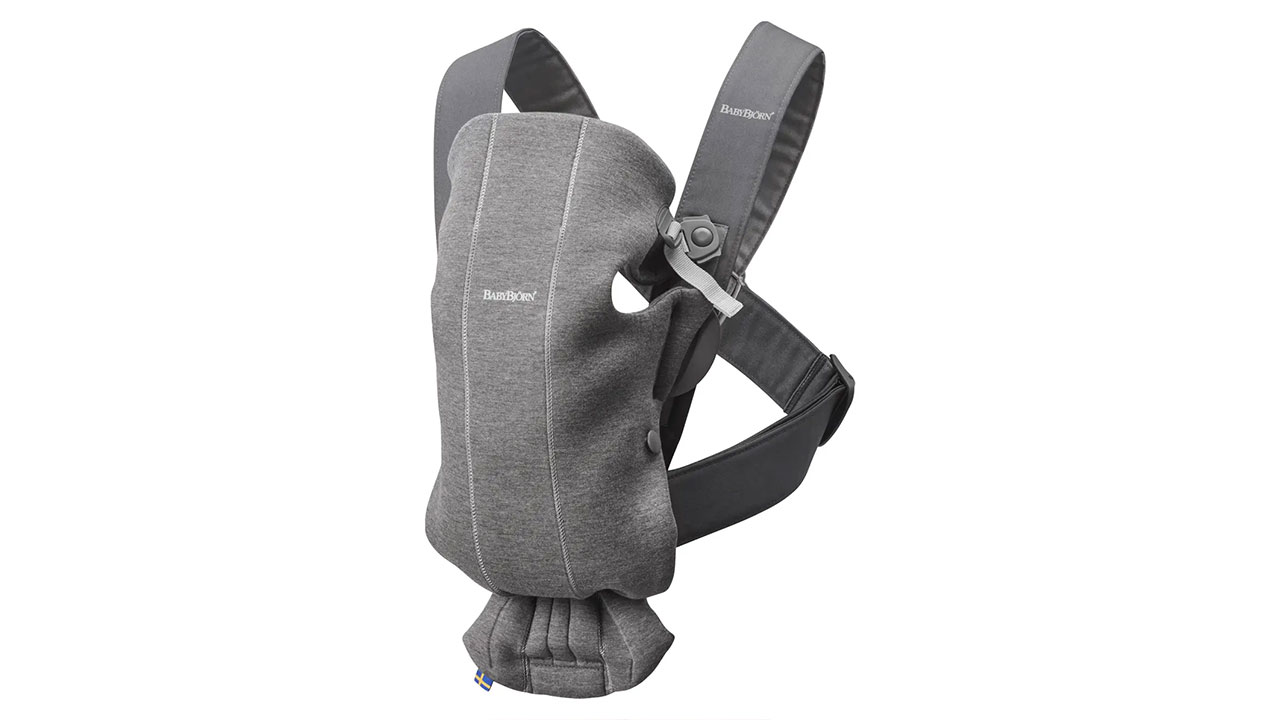 The Babybjorn Mini Carrier is your minimalist, flexible, and soft baby carrier perfect for short-carrying sessions. Use this carrier for your baby aged 0 to 12 months old or weighing 7 to 24 pounds.
Carry your baby facing in or out and enjoy the lightweight design. The product is significantly less bulky compared to soft structured carriers and these features make it user-friendly and easy to use, especially if you have a "less is more" mindset when it comes to baby equipment.
Wearers of different sizes can use this carrier thanks to the adjustable strap and the hands-free design makes it easy to do chores or walk with the baby and gives you all the freedom while securing your baby.
Parents of smaller babies can use the Mini Carrier to create a cozy fit for their little ones. Lengthen the panel to fit their growing torsos and ensure proper head and neck support. The carrier is easily adjustable and doesn't have a steep learning curve like wraps. No complicated buttons, straps, or features will get in the way of using this carrier.
Pros
Excellent for newborns
Fits all sizes of wearers
Minimalist design
Cons
No waist belt
Not suitable for older babies
4. Ergobaby Omni 360 Cool Air Baby Carrier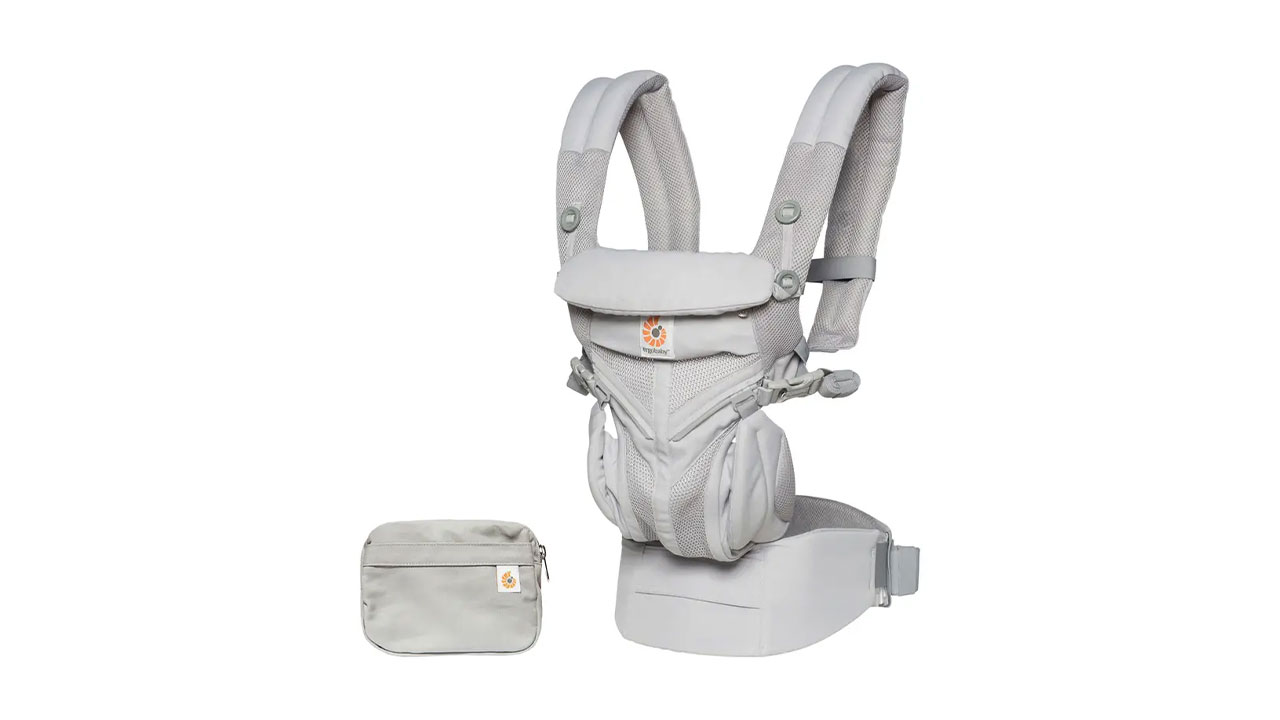 Presenting the multi-award-winning Ergobaby Omni 360 baby carrier. This ergonomic product supports your baby's "M" hip position, follows TICKS guidelines for carrying babies, and is available in multiple colors.
Parents can carry their babies in one of four positions:
Parent-facing (newborn)
Outward-facing (5+ months)
Hip carrying (6+ months)
Back carrying (6+ months)
You don't have to install an infant insert, so there's no extra spending associated with this product and the carrier also reduces the chances of overheating your baby during the hot summer months. Also, the padding is thick and soft, and the overall size is a bit bulkier than similar competitors. However, the bulky structure doesn't intervene with using the carrier.
This carrier is an excellent option if you appreciate long walks with your baby. It's easy to put on – it only takes a couple of tries to master the technique and after that, you won't even have to look in the mirror to get it on.
This carrier can fit babies from 7 to 45 pounds. You can adjust the Velcro tabs to adjust the baby's panel as the tot starts growing, making this product suitable for toddlers.
Pros
Well-padded straps
Mesh fabric
Easily adjustable
Soft and thick padding
Cons
5. Ergobaby Embrace Baby Carrier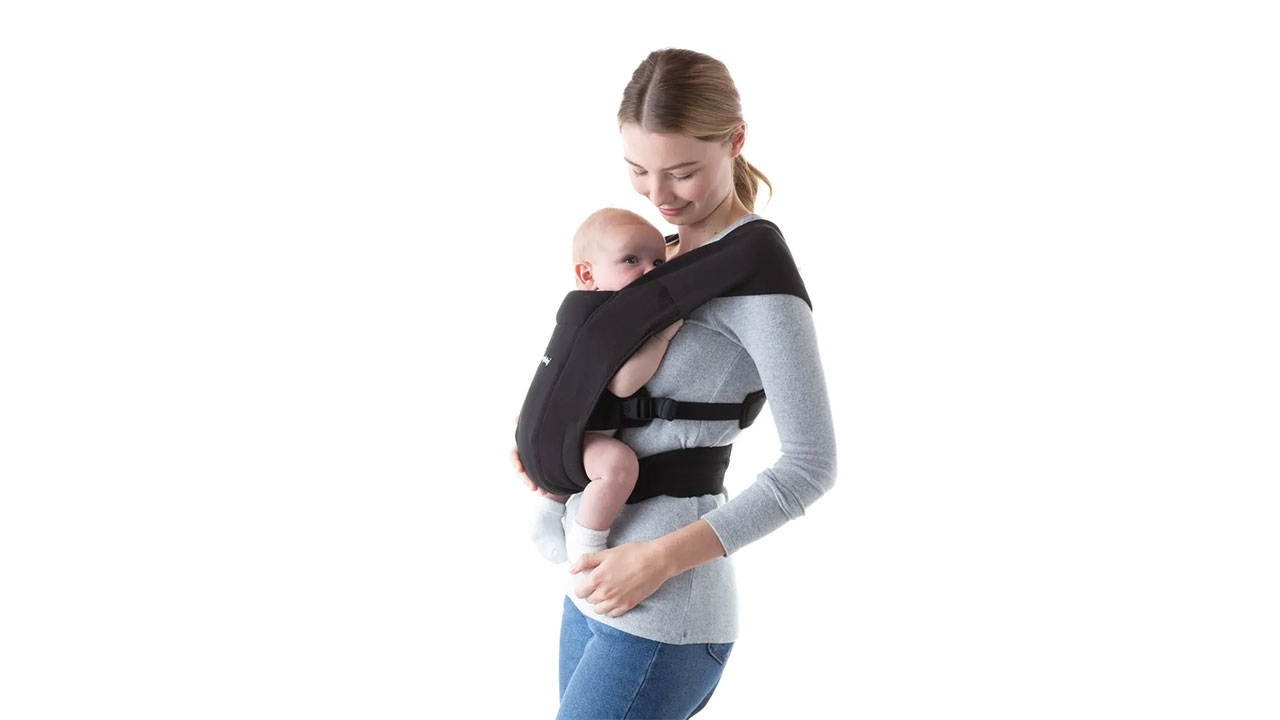 This ergonomic carrier is designed to keep your baby close to you and surround them with the wrap's softness while offering all the support the baby needs, and the crisscross straps on the shoulder and a supportive waist belt keep the wearer comfortable even during longer walk sessions.
The carrier fits babies from 7 to 25 pounds and has an adjustable buckle closure. Carry your infant in the newborn, front-outward, and front-inward position.
The product is made from certified materials free of harmful substances and allergens. The construction is 79% polyester, 4% spandex, and 17% rayon. Clean the carrier in the washing machine and dry it flat for easy care.
The soft and cozy interior and its adjustable nature fit different baby heights. However, the carrier isn't as long-lasting as some competitors due to the 25-pound limit.
Pros
Excellent shoulder and waist support
Soft and cozy feel
Free from harmful substances
Cons
Not suitable for older babies
6. Baby Tula Explore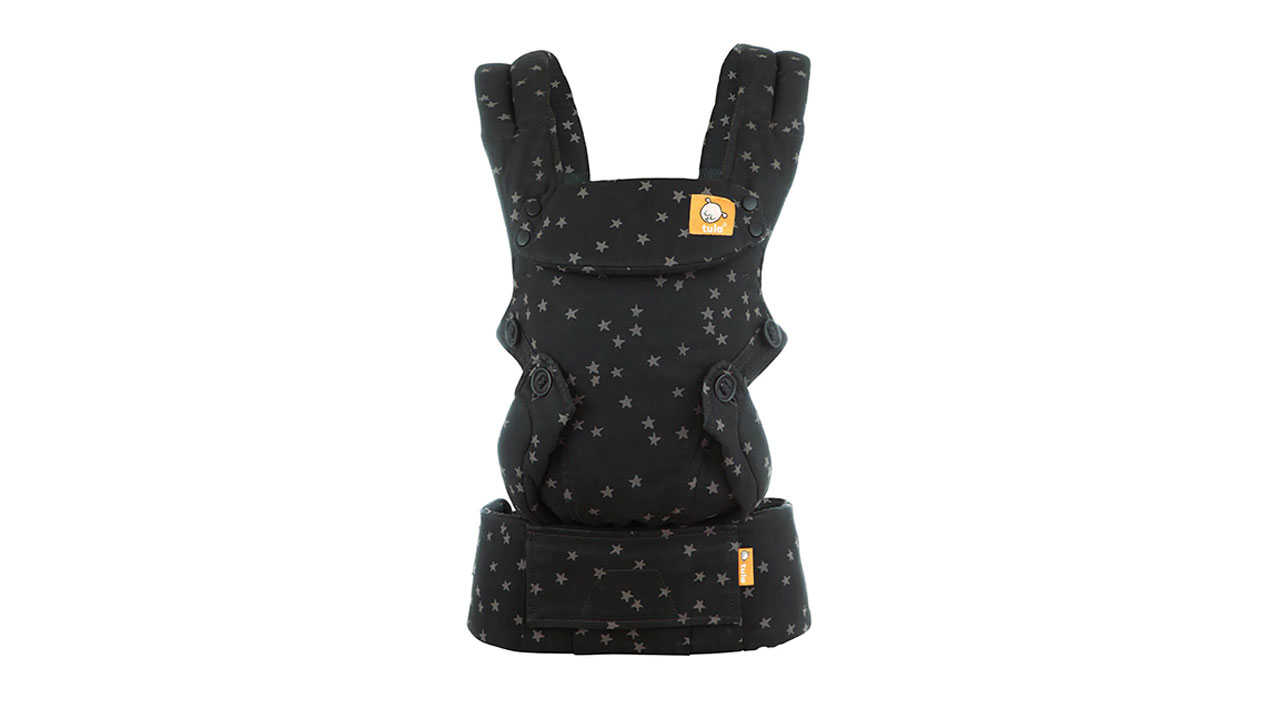 Baby Tula Explore is arguably the cutest and most beautiful line of baby carriers on the market. Soft, pastel colors, linen construction, and adjustable structure make it a pleasure to carry a baby inside.
The product fits babies from 7 to 45 pounds and has three carry positions:
Front facing in
Front facing out
On the back
Regardless of the position, the ergonomic fit with padded shoulder straps and a wide waist belt allows for even distribution and extra comfort and the carrier is adjustable to fit your baby from its first days to its toddler years. Apply a different seat setting for the tot's growing legs and use an adjustable neck support pillow for added height.
The International Hip Dysplasia Institute recognizes this product as hip healthy.
Tula Linen carrier is made of combed cotton and french Flax for added texture. The fabric is plant-based and free from allergens. Its breathable interior makes it ideal for warm climates.
You can adjust the seat panel of the carrier from 5 to 15 inches. The panel height goes from. 13.5 inches to 17 inches when snapping up the neck pillow. The hip belt is 5 inches tall and 27 inches wide.
Pros
Lovely design
Beautiful colors
Adjustable carrier
Allergen-free
Cons
Harder to clean than competitors
7. Infantino 4-in-1 Convertible Carrier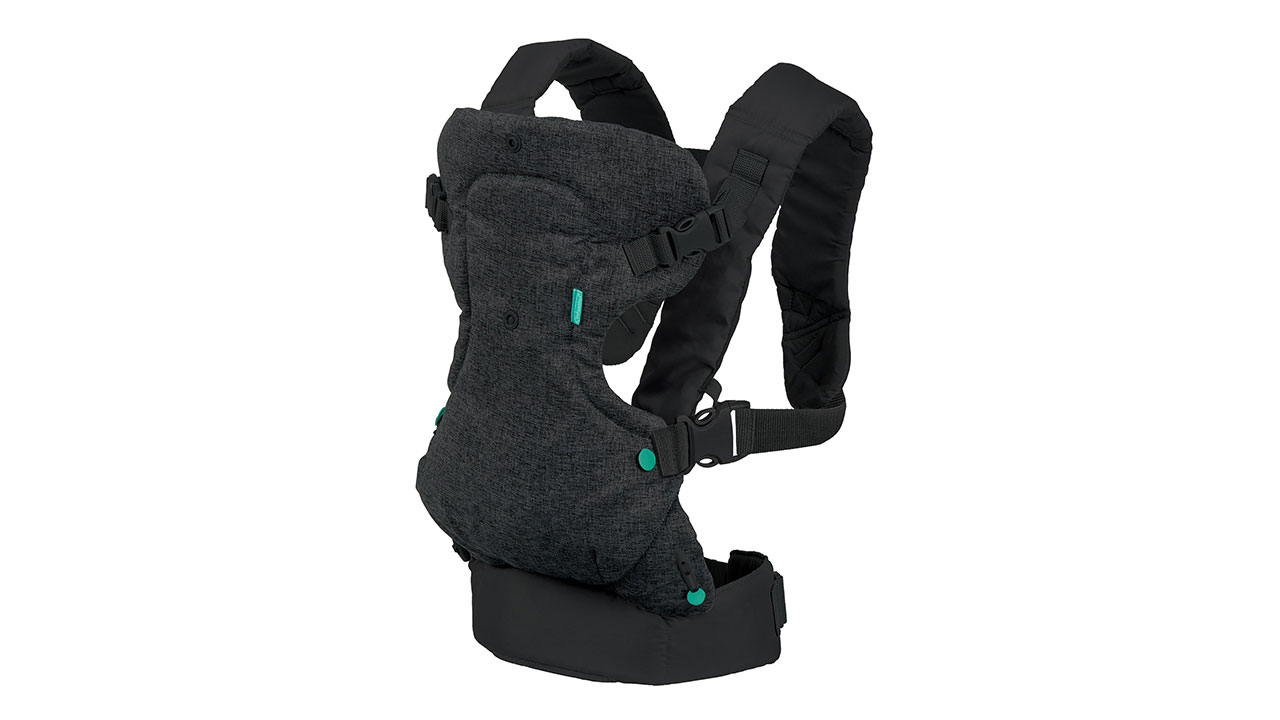 The Infantino 4-in-1 Convertible Carrier is one of the best baby carriers for a reason. Its convertible seat makes it perfect for babies from their earliest days to their toddler years. Carry your little one facing in, facing out, facing in (extended), or on the back. The folded seat position and padded neck and head support will keep your tot secure at all times.
The carrier is suitable for babies from 0 to 42 months. The lumbar support for parents helps make carrying your tot comfortable both for you and the baby.
The padded shoulder straps add extra protection to the upper body, while the buckle closure ensures a tight fit.
The carrier meets all ATSM standards and has a minimum weight capacity of 8 pounds. The cotton and polyester build is machine washable but can also be air dried.
The product comes with a Wonder Cover bib for added protection of the carrier and clothing.
Pros
Convertible seat
Suitable for babies from 0-42 months
ATSM-approved
Cons
Limited color availability
8. Boba Serenity Wrap Bloom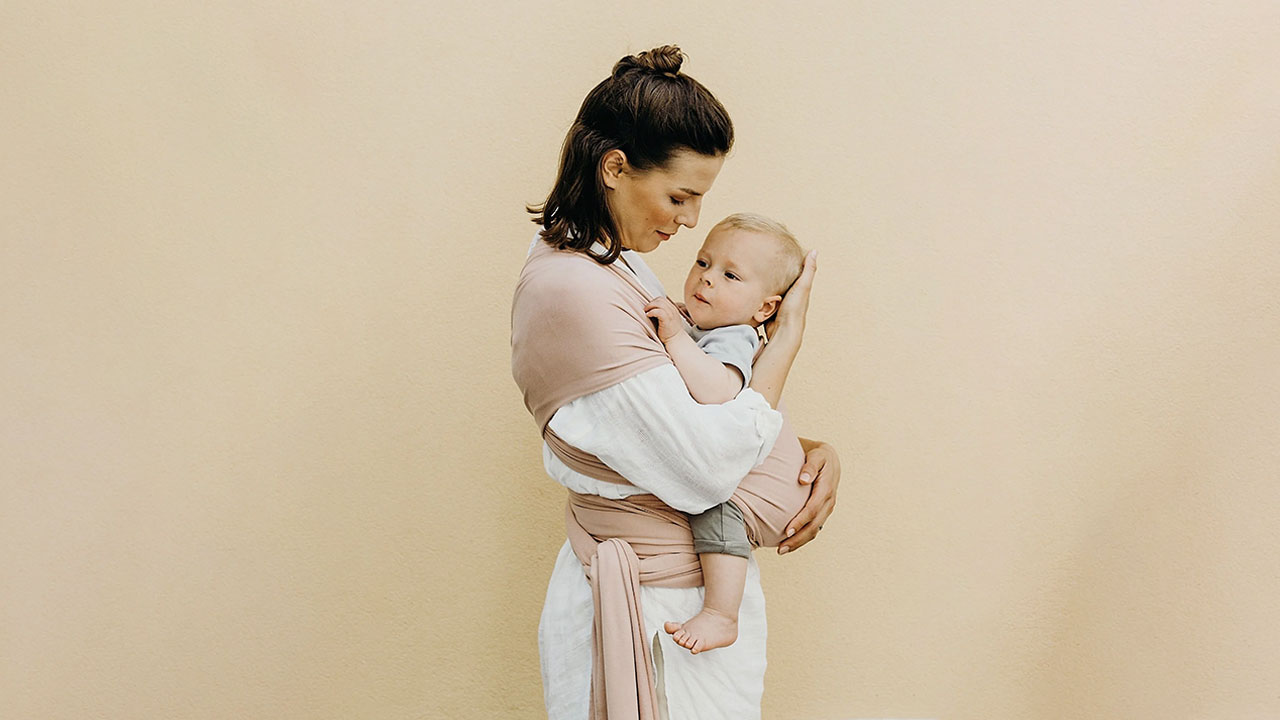 The Boba Serenity Wrap Bloom is among the most popular baby wraps on the market. The pale rose hue works perfectly on all skin tones and screams with grace and elegance. The wrap is made from breathable bamboo blend fabric and is suitable for newborns up to 35 pounds. The maximum efficiency, however, is for babies around 20 pounds.
Have a stroll down the street or get the household chores done while keeping your little tot safe and secure thanks to the hands-free design. The carrier scores excellent marks in adjustability, softness, and support, so it's guaranteed to meet and exceed all your expectations.
The wrap is made from 68% bamboo viscose, 25% cotton, and 7% spandex. It's around 5.5 yards long and fits all carriers and babies who meet the carrying requirements.
The carrier is breastfeeding-friendly, promotes bonding, and is machine washable. The product has the Hip Healthy certification by International Hip Dysplasia Institute.
Enjoy a simple, no-guess tying wrapping experience during your baby's first three months. You can also offer your baby an ergonomic seat with proper weight distribution for the parents.
Pros
Elegant design
Machine washable
Bamboo fabric
Breastfeeding-friendly
Cons
9. Babylist x Solly Baby Collaboration Wrap Carrier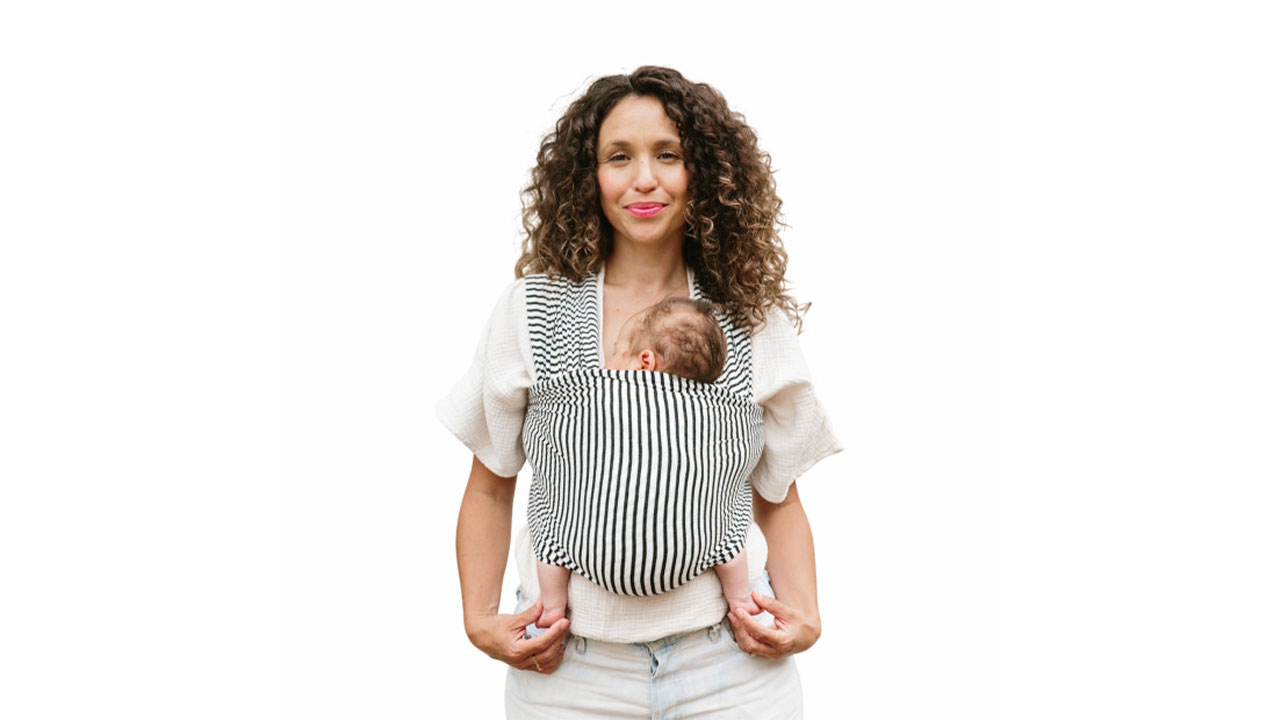 Solly Baby and Babylist carrier is one of the best affordable baby carrier options out there. Soft and lightweight, this carrier is made from a Lenzing modal fabric you can tie around your body. As a result, you create a womb-like environment for the tot.
This gender-neutral carrier allows for equal weight distribution around the wearer's upper body. No straining of the back and shoulder ever takes place. The carrier also evens out the baby's weight to avoid putting pressure on the little one's spine or joints. The product has hip-friendly certification too.
Any wearer of all sizes can hold their child in this carrier. The product is best used during the first year of your baby's life. It can support weights up to 25 pounds. However, take extra caution if your tot is less than 8 pounds heavy to ensure clear air passageways.
The installation instructions are included in the manual. You can also check the instructional tutorials online for an easy overview of how to use this carrier.
Wash the wrap in the washing machine and tumble it dry on low for easy care and maintenance.
And when you need extra storage space, you can use the self-enclosing pocket.
Pros
Suitable for all wearers
Affordable
Machine washable
Cons
Not suitable for older babies
Things to Consider When Choosing a Baby Carrier
The market is packed with baby carriers of different materials, sizes, and comfort levels. Here are things to keep in mind when choosing a baby carrier for your tot.
Comfort. The baby and the carrier need to feel comfortable while using the product. An adequately positioned seat will have the baby's legs in the "M" position. The carrier should support multiple carrying positions. Consider the amount of support you'll need for your shoulder and back. For long-term use, you need padded shoulder straps and lumbar support.
Fit. Is more than one person going to use the carrier? If so, make sure the item fits perfectly on all the carriers.
Longevity. Carriers can have a long life span. One can last a few years into a toddler's years. If you plan on using yours for a long time, pick the one with higher weight capacity and front-facing positions. On the other hand, if you're only looking for infancy carriers, choose the option that allows tons of cuddling time.
Ease of use. Levels of ease-of-use for baby carriers differ from one- to multiple-step processes. Wrap carriers are more complicated, while soft structured and ring sling carriers are simpler. Make the right choice by reviewing the setup directions for that specific model. Know that you can usually tuck the slings and wraps in a diaper bag. You'll need more space in the bag or car for soft-structured carriers.
Maintenance. Carriers are guaranteed to experience some drooling and spit-up. Check if the product is machine washable for easy care and maintenance.
Climate. Think about the climate when you're shopping for a baby carrier. Choose lighter-weight carriers and breathable materials for the summer. Paddings and knits work better for the colder weather.
Infant insert. An infant insert provides babies from 0 to 6 months old with neck and head support. The accessory also keeps the baby's legs in the hip-friendly "M" shape. Some carriers require the infant insert, while others don't. Research the models for the insert requirement before committing to the purchase.
Ready for Your Baby Carrier Purchase?
The best baby carrier for your baby depends on size, weight, age, and personal preferences. The nine top-rated baby carriers in this guide meet the highest safety standards and are versatile enough to fit most needs. Hopefully, your search for the best baby carrier is complete.