Pregnancy is a journey that's filled with happiness and anticipation. However, preparing for a new baby is overwhelming. You have to ensure they will be as comfortable as possible so they can kickstart their life on a high note.
Part of this preparation is setting up a baby registry which allows family and friends to participate in this beautiful event.
This article will cover everything you need to include in your baby registry in 2023. This includes what it is, what it involves, and, most importantly, the items you must include on your baby registry.
What Is a Baby Registry and How Does It Work?
Simply put, a baby registry is a list of items that parents-to-be would like to receive for their newborn baby as gifts (find some more great registry ideas here). Most stores allow you to create a baby registry and make it easy for registrants to purchase these items and have them shipped to your home.
Where to Register For?
Nearly all stores allow users to create a baby registry, so you have plenty of options. However, we recommend the following stores. They make the process easier and offer special perks such as special discounts on selected items, free shipping, and a welcome box of freebies.
Amazon
Target
Walmart
BuyBuyBaby
Pottery Barn Kids
MyRegistry
BabyList
What Day-to-Day Items Should You Register For?
First of all, you should note that what goes on your baby registry depends on your personal preferences and style. But obviously, you have to take into consideration the income bracket of the people who will be purchasing these items.
Overall, it's best to list items that are spread across various price points to ensure that everyone can participate regardless of their purchasing power. Don't just list items that are too expensive or too cheap.
Below are some items that will be a great addition to your baby registry. Feel free to add other products that we might have overlooked. Likewise, you can skip the options that you're not comfortable listing.
Clothing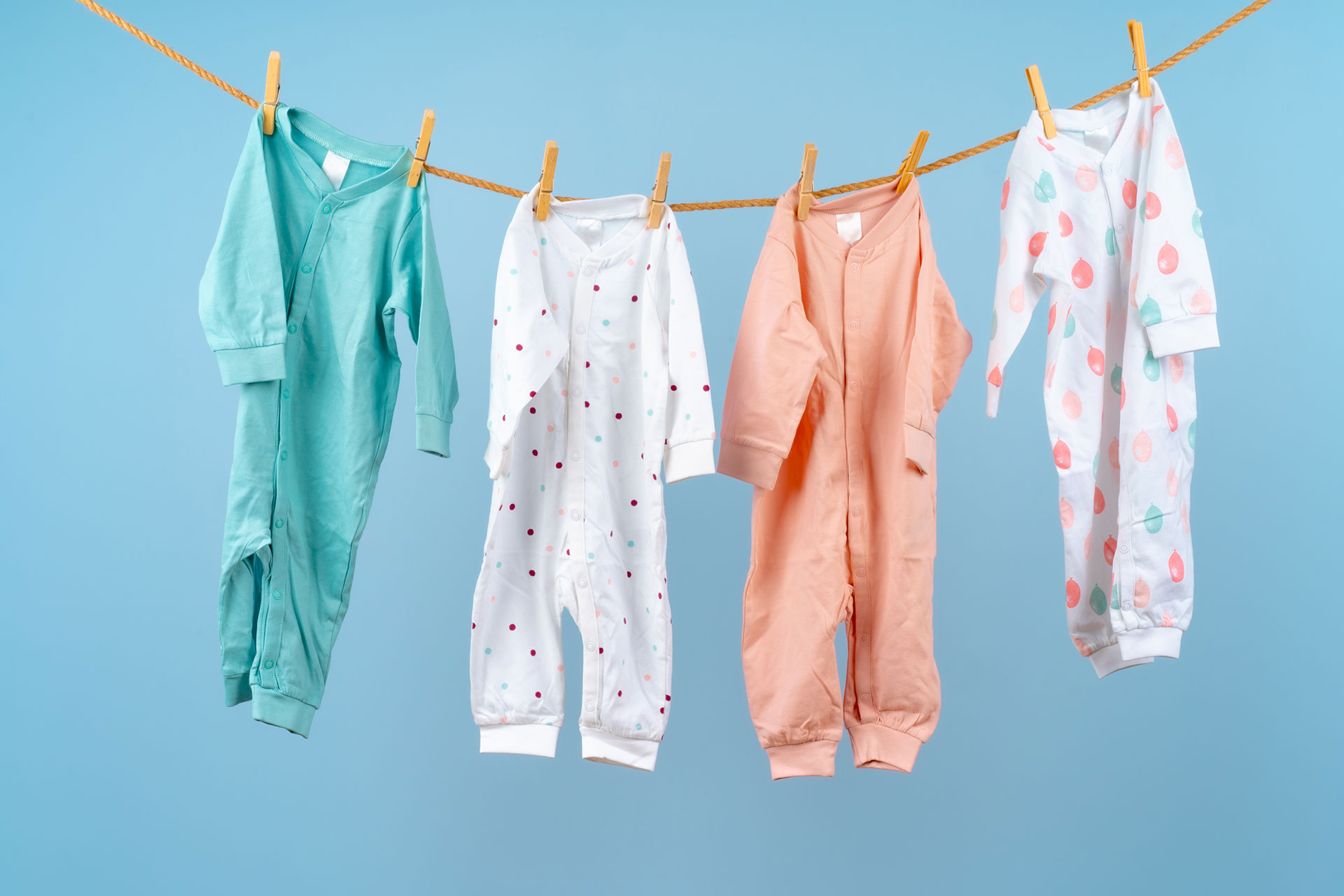 It's best to avoid listing too many clothes for newborn babies. They grow out of them so fast. If you get too many clothes, they might not have a chance to wear them. Go for larger sizes.
Feeding Essentials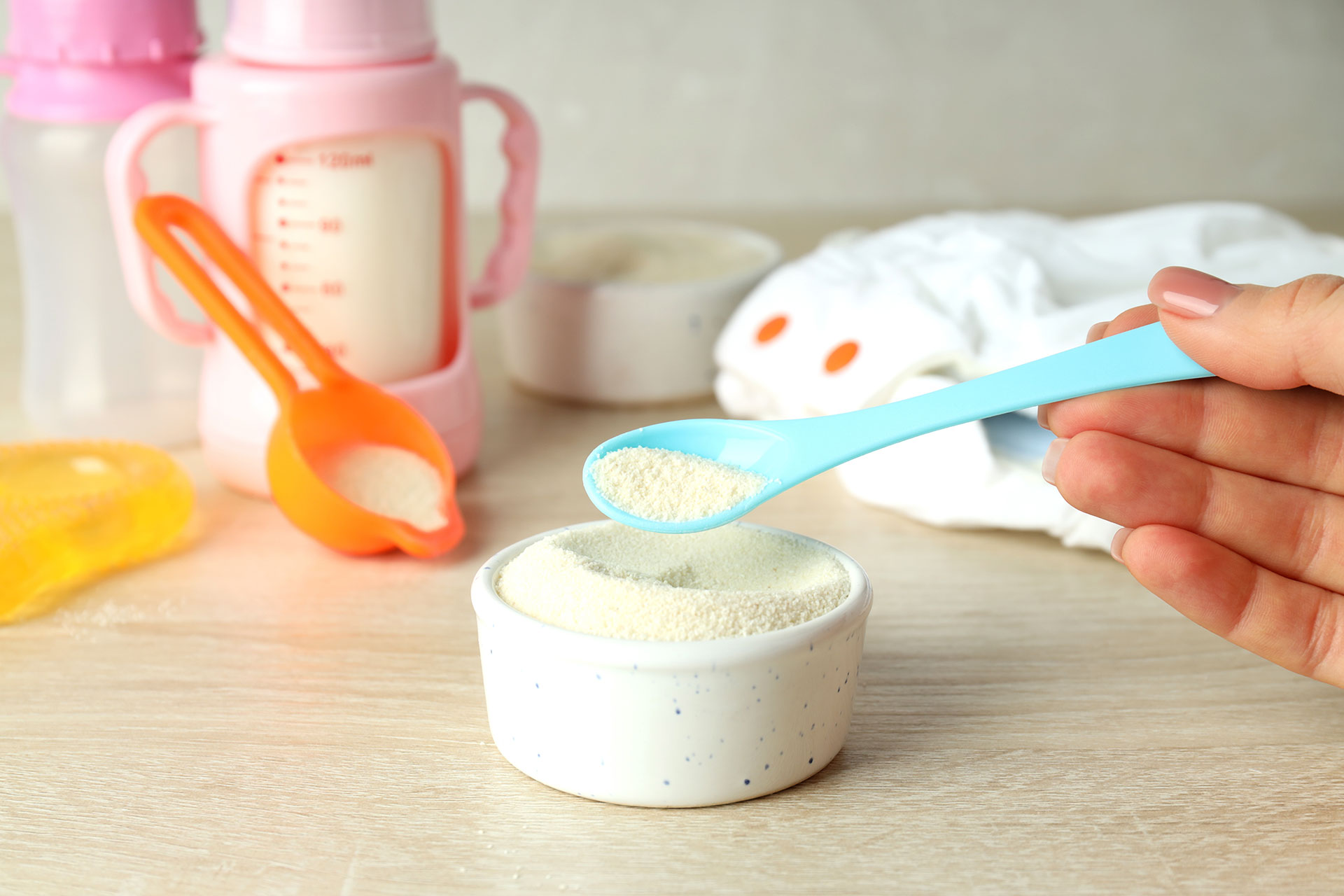 Storage bags for breast milk
Nursing pads
Nursing breasts
Breast pump
Nursing pads
Bottlebrush
A dozen bibs
Formula
Bottle warmer
Bottle sterilizer
A couple of burp cloths
Five small bowls
Bottles and nipples
Sippy cups
Baby food grinder or blender
Baby utensils
A tiny basket to hold baby food items
Please note that some of the above items, such as breast pumps, might only apply to mothers who are breastfeeding.
If you don't plan on breastfeeding your baby, feel free to skip some of the options. It's also recommended to list gifts for babies who have started eating solid foods, such as the baby food maker.
Health Products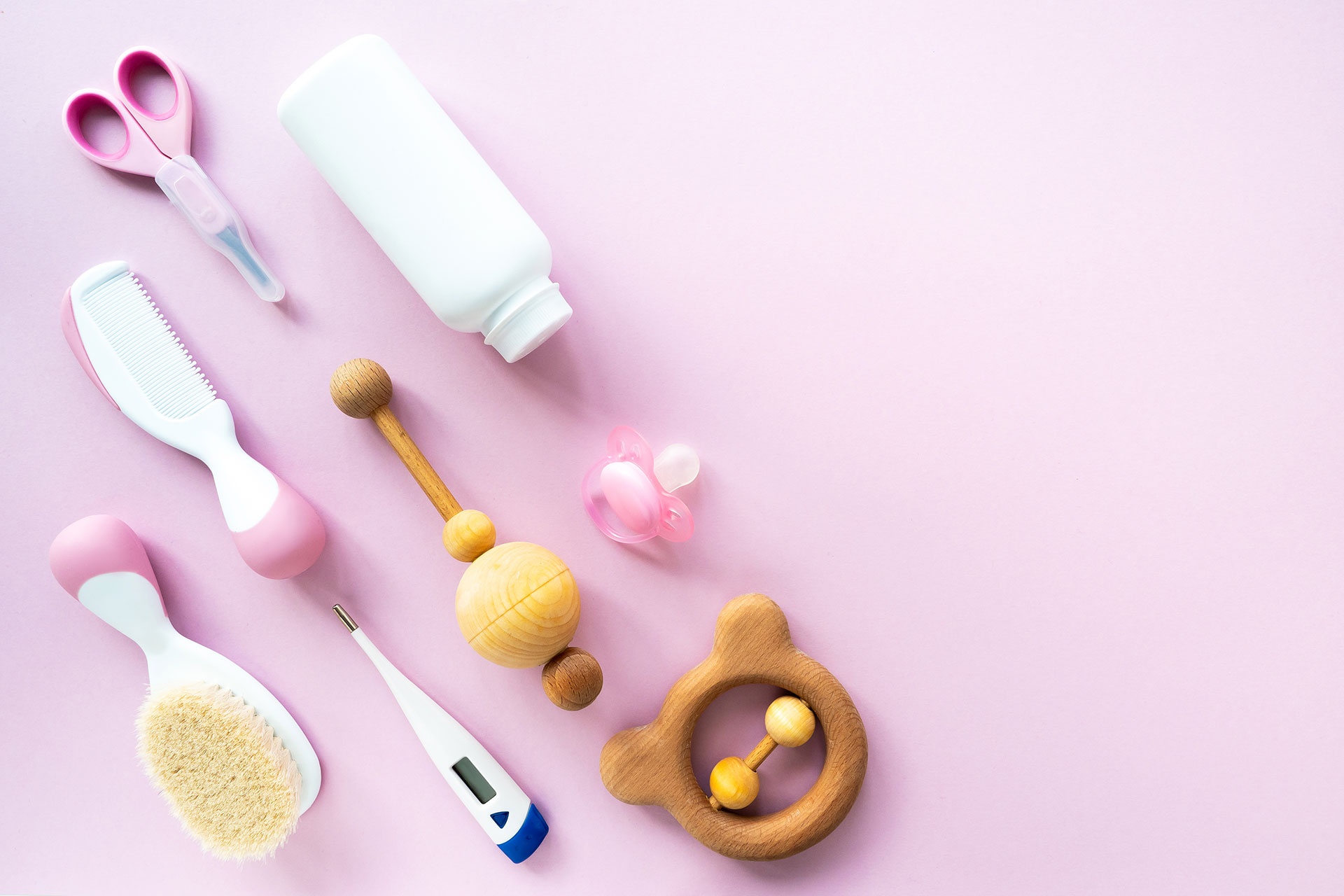 Nail clippers
Baby thermometer
First aid kit
Activity and overall health tracker
Sterile gauze and petroleum jelly to care for circumcision
Nursery Essentials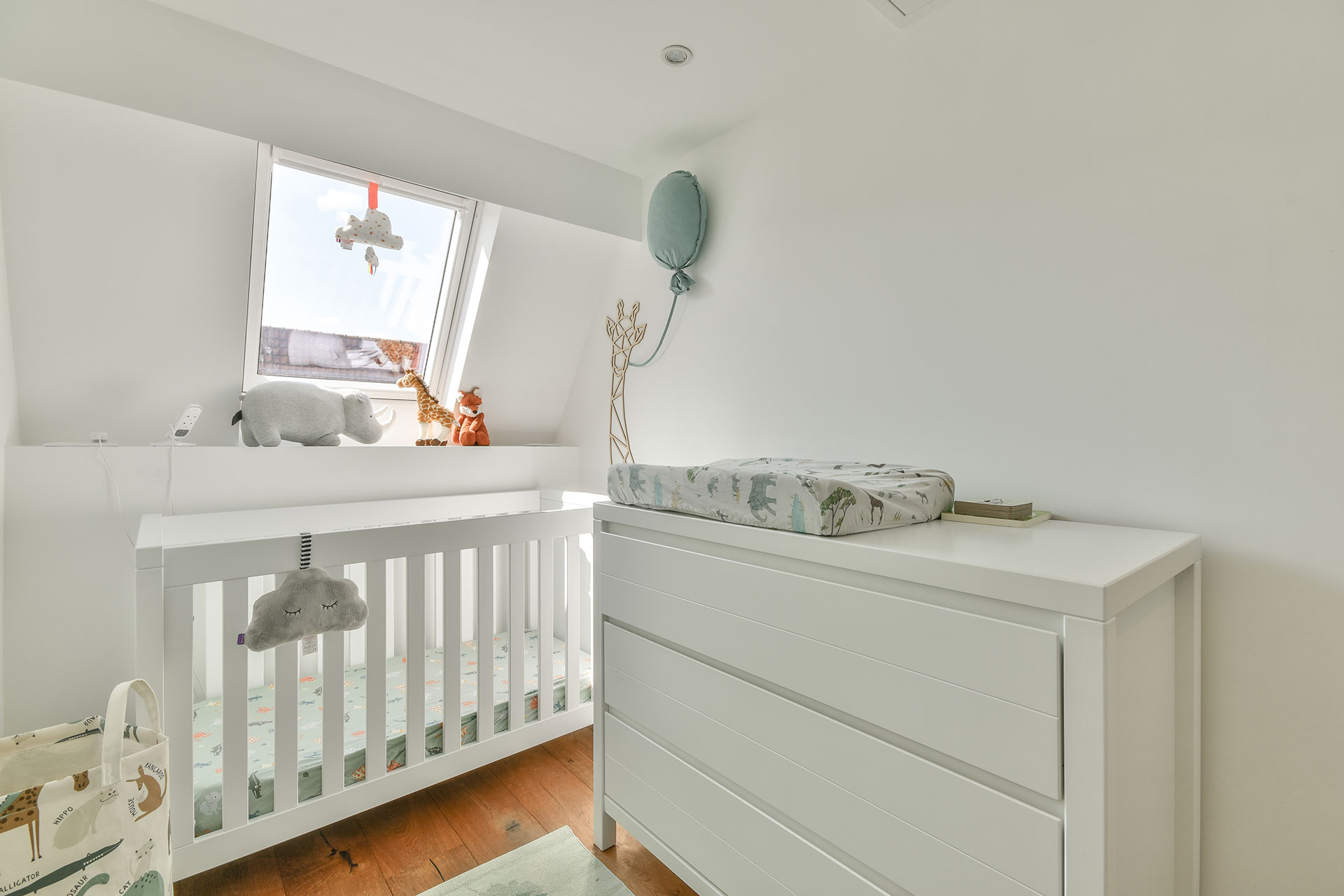 A cradle or a crib
Dresser
Nightlight
Rocking chair
Toy basket
A breathable baby mattress
Mist humidifier (go for a cooler option because warm ones may cause bacteria in the unit)
Diapering Essentials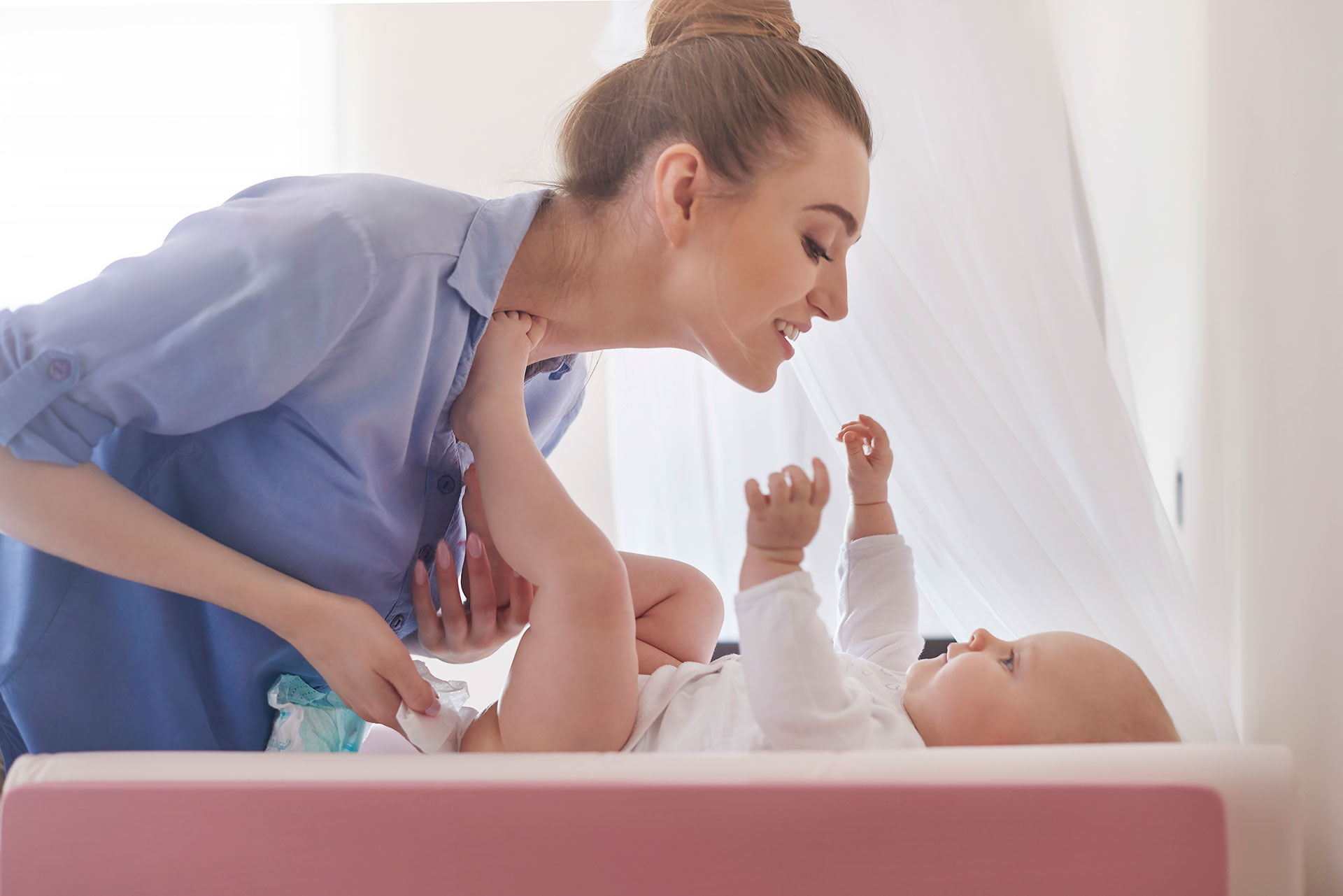 Baby washcloths
Diaper bag
Dressing table with a secure safety system
Diaper cream
Diaper pail
Scentless baby wipes (scented ones might irritate some babies)
12 cloth diapers
Disposable newborn-size diapers (less than three boxes)
When it comes to diapers, you don't want all of them to come in newborn sizes. To be on the safe side, it's best to list various sizes of diapers.
Also, note that we've listed both cloth diapers and disposable diapers. Choosing between them depends on your preferences, so feel free to choose the most appealing option. If you can't decide between the two types of diapers, you can list both of them.
Baby Beddings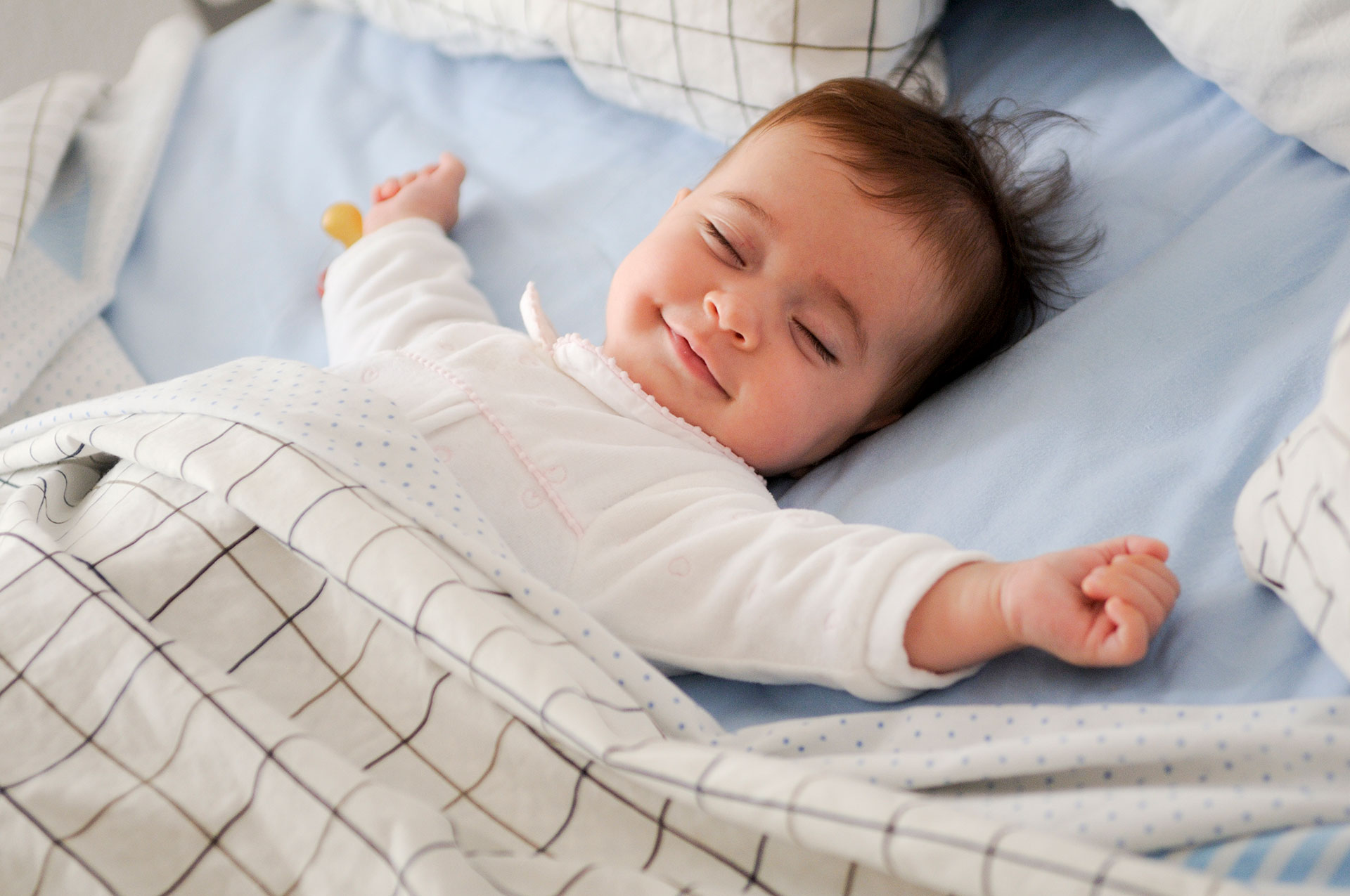 Mattress crib (ensure it's firm for the safety of the baby)
At least three washable mattress pads
Three light blankets and two heavy blankets
Three crib-fitting sheets
Bathtime essentials
Baby soap
Three shower towels (they can be regular towels or hooded towels)
Baby bathtub
Gentle washcloths (ensure they are brightly colored to sport dirt easily)
Baby shampoo
Baby hairbrush
Few bath toys, such as rubber duckies
A laundry detergent that's gentle and specialized for babies
Baby Care Items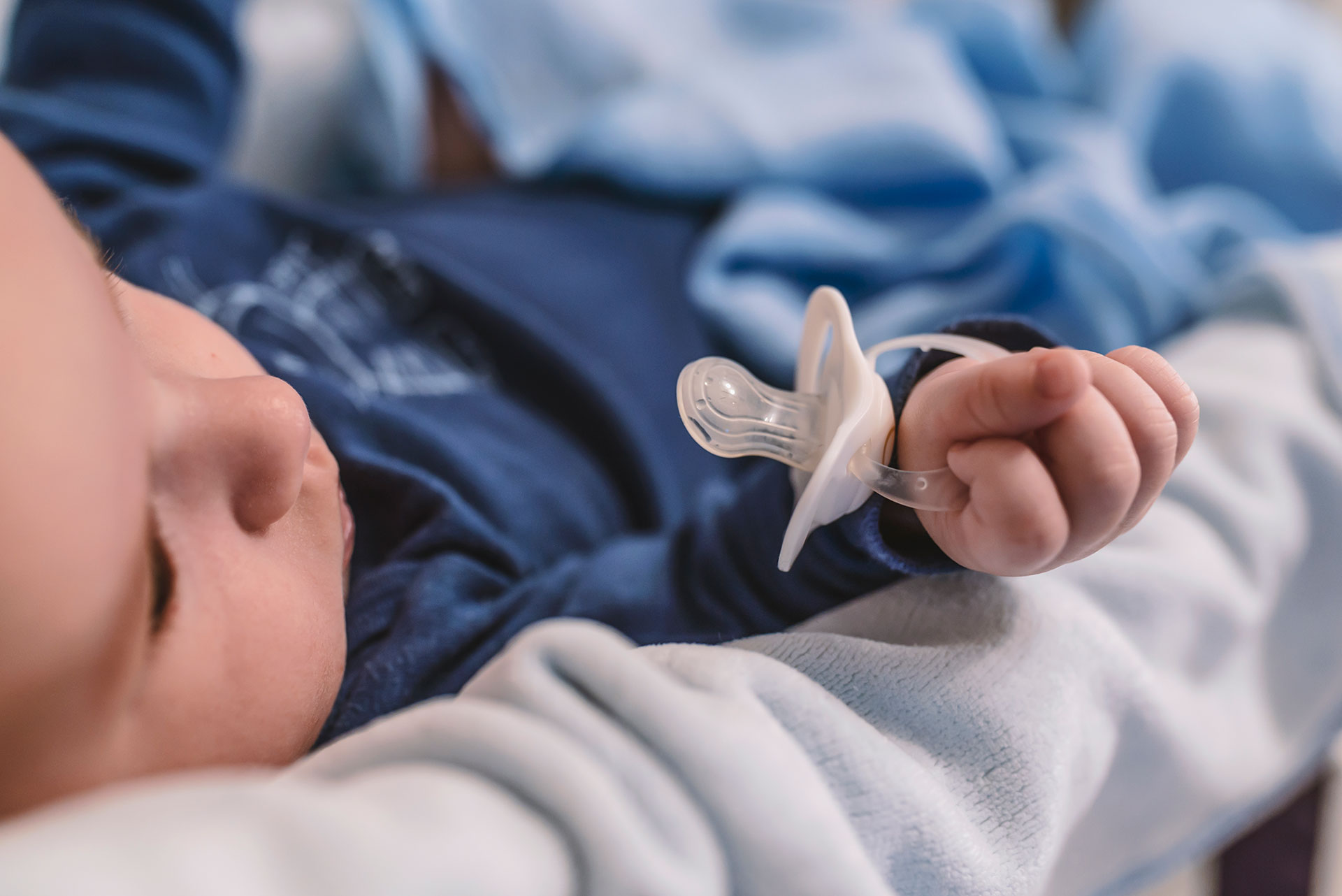 Baby Gear and Furniture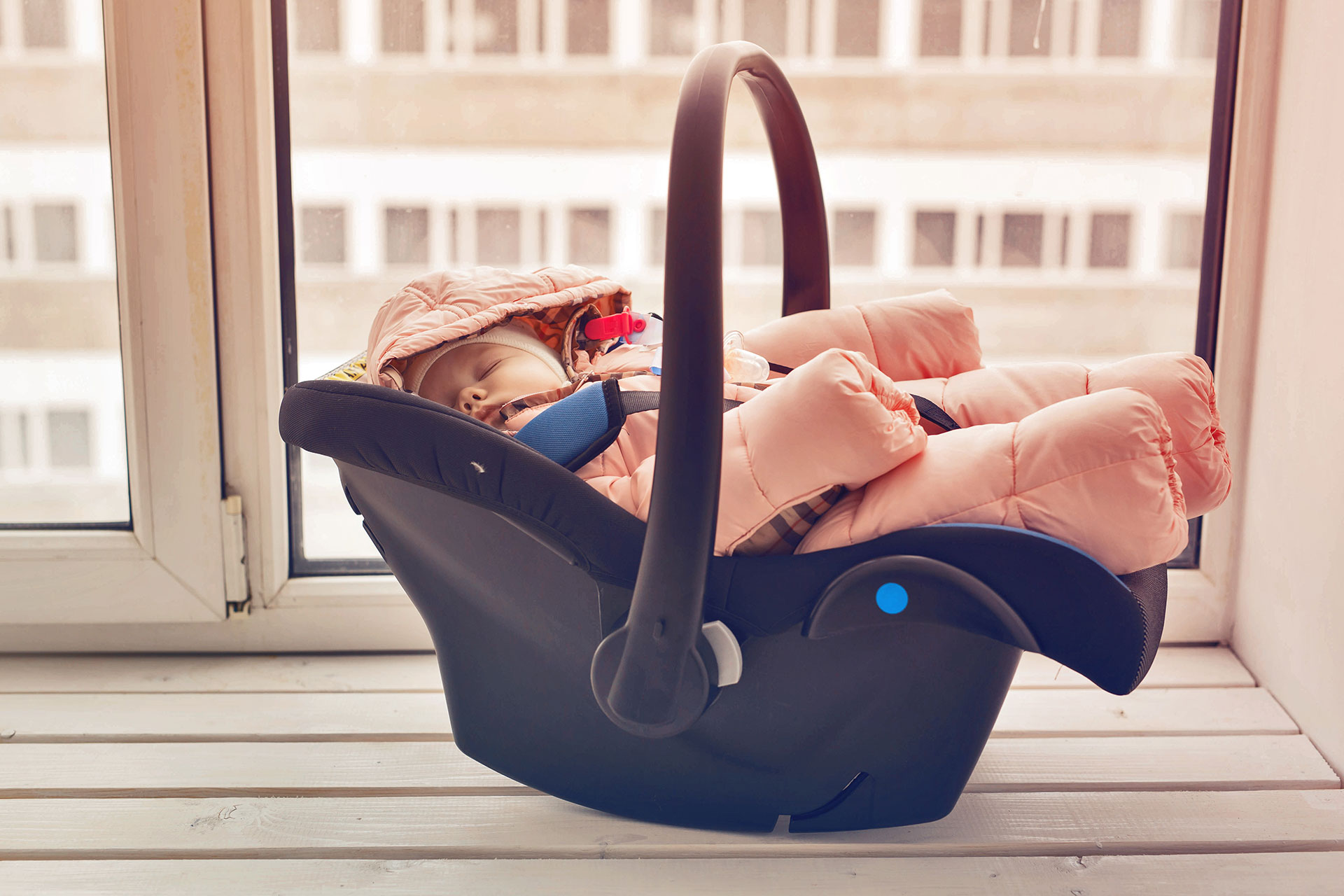 Items under the Baby Gear category are considered high-ticket items, so friends and family might decide to buy them jointly (maybe from a place like BestBuy). These items are expensive and safety-sensitive so it's best to read reviews and even visit specific stores to test them before adding them to your final list.
Baby Accessories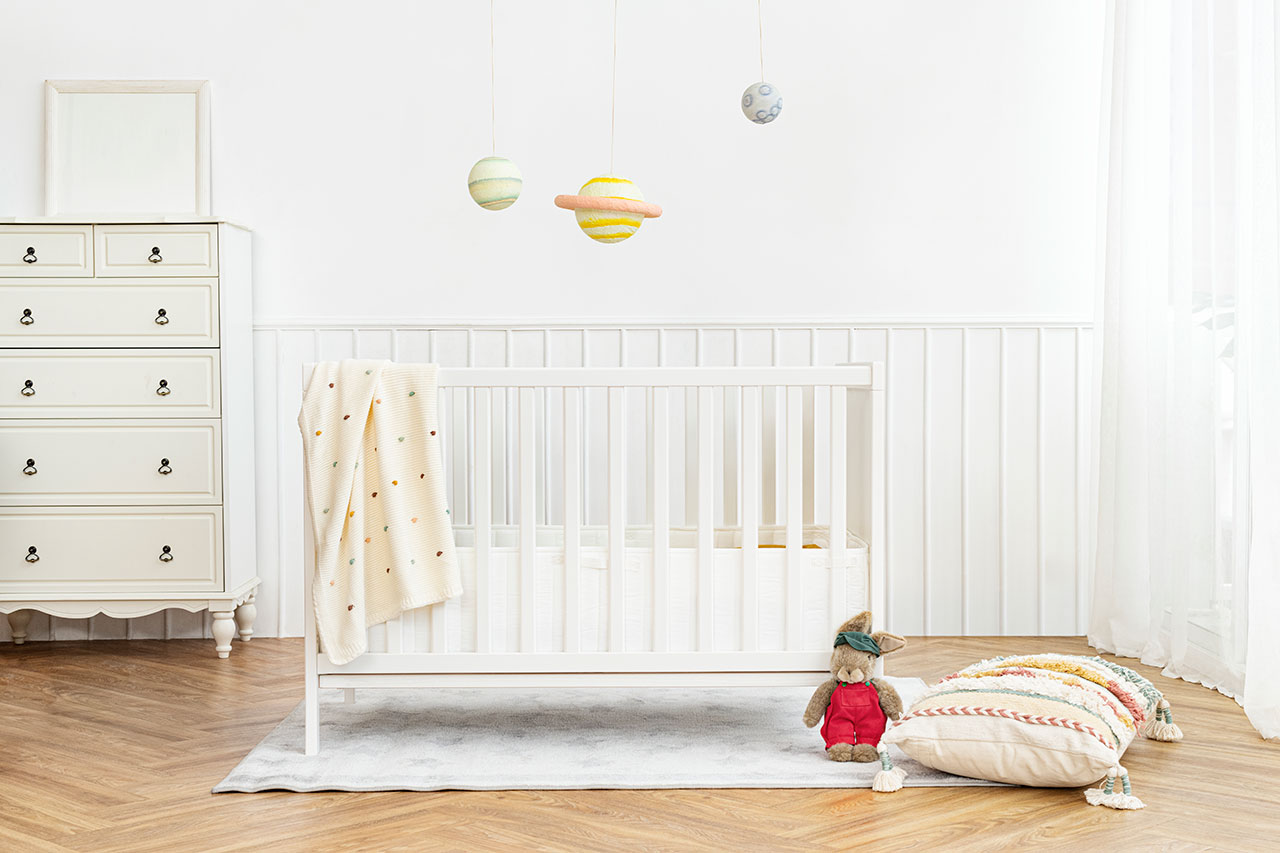 Few toys
Playmat
Stuffed animals
Activity center
Rattles
Children books
Keepsakes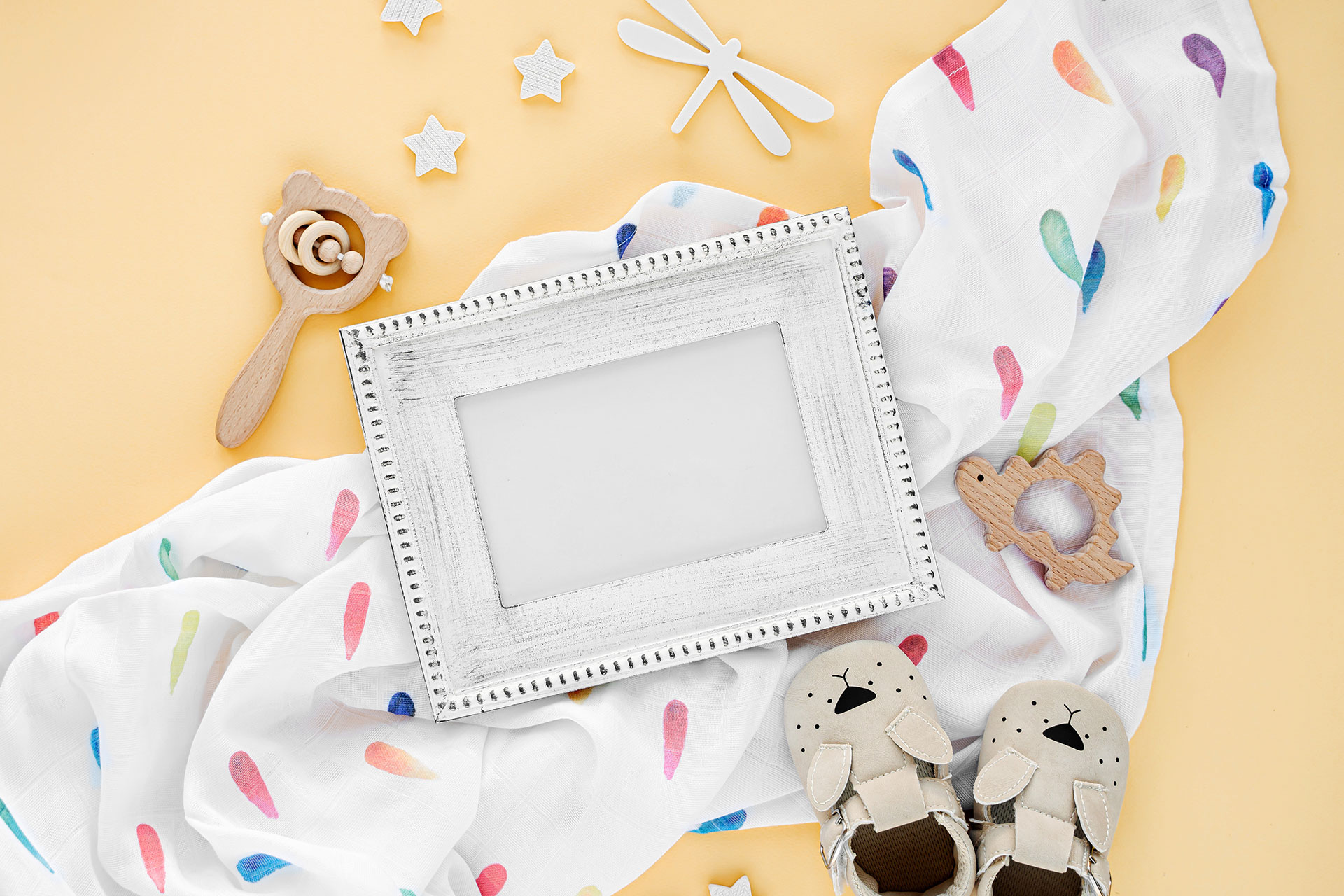 If you're close to your family and friends and they wish to add a personal touch to your baby's gift set, we suggest the following keepsakes:
A book for the baby's first year memories
Albums
Photo frames
Quilt
Artwork
Personalized accessories such as bangles and a body suit
Please note that you might not receive all the items on your baby registry list. Set aside some funds to buy some of the essentials you might not receive. On the other hand, you might get more than you anticipated. In the latter scenario, keep the extras for your next baby, gift them to another expectant mother, or donate them to a charitable organization.
And it should go without saying that you don't have to include all of the above items on your baby registry. Feel free to adjust the list to suit your preferences and needs.
How to Create a Baby Registry for Twins
If you're having twins, here are of the essential items to list in twos:
How to Create a Baby Registry for the Second Baby
Creating a registry for a second baby is a little bit easier because you're now familiar with the whole process and also have a few items you can reuse from your first baby. However, creating a registry for your second baby depends on several factors:
Whether both the first baby and the second baby are of the same gender: In this case, you might want to list the type of clothes and nursery items in a particular color to suit the current gender (if you're looking for a way to predict your baby's gender, read here).
Whether your first baby is still using big-ticket items such as strollers: If they are, you might want to order another set of the items that are still in use.
Of course, some items can't be reused, so you'll still need to list them:
Baby diapers and wipes
Lotions, creams, and shampoos
Which Items Should You Skip on the Registry?
Here are some items that you should consider skipping on your baby registry:
Newborn outfits. Newborns grow so fast and might not be able to wear all the clothes you receive. If you want to receive newborn clothes on your registry, ensure they aren't excessive.
Wipe warmers. Baby wipe warmers aren't really a necessity because many babies can use room-temperature wipes without any problems or discomfort. If you need the wipes to be warm, keep them between your hands before using them.
Shoes. This might shock new moms, but yes, you don't really need shoes for your baby registry. For one, your baby will walk once they are around one year old. Secondly, many babies don't like having shoes on. They will kick them off as soon as they get a chance. For these early months, socks should serve them well.
When Should You Create a Baby Registry?
There are no hard and fast rules on when you should start creating your baby registry. However, a general time frame is to have the registry ready before your baby shower invites are sent out. This way, your baby shower host can also share the details of the registry.
Creating your baby registry early gives you plenty of time to consider the kind of gifts you want to include on the list. It also reduces the chances of forgetting to list important items. And lastly, it gives your family and friends enough time to figure out what gifts they want to buy.
Many women start creating their baby registries immediately after the first trimester. That's somewhere around the 12-week mark. Obviously, you'll keep on changing and refining this list to better suit your preferences and even the gender of the baby.
Start Curating a Baby Registry for Your Baby
Creating a baby registry can be an overwhelming process, especially if you're a first-time mom and don't know where to start. But the process can be much less stressful if you've read this guide. Just remember that the best baby registry is the one that suits your needs, personal style, and preferences.
While the list we've created is comprehensive, it's not exhaustive by any means. Feel free to personalize it to suit your needs and preferences.