What Makes a Stroller Luxurious?
Since luxury strollers come at a high price, some may wonder whether they are worth it, and the answer is yes. They're built of premium materials and feature details that enhance the experience. Of course, these luxury baby strollers aren't just stylish; they offer superior functionality. Depending on the brand, you can enjoy compact design, portability, all-wheel suspension, puncture-proof wheels, spacious storage baskets, and much more.
Luxury stroller models offer:
Superior Build. High-end strollers are built with the best materials on the market, like lightweight graded aluminum, leather, and magnesium alloy. Thanks to this, you can be confident they'll last for a long time.
Super Stylish Design. Luxury strollers are elegant and classy, allowing you to make a statement. They're usually created by renowned designers. Many brands make luxury stroller lines in limited quantities, meaning they aren't available in bulk like standard, mid-range models.
Enhanced Experience. Every part of a luxury stroller is manufactured to offer a premium experience. The ergonomic design and exceptional features guarantee a smoother ride for your baby and make maneuvering super easy.
Our selection of the 13 best luxury strollers introduces you to quality products with impressive features.
1. Bugaboo Fox 3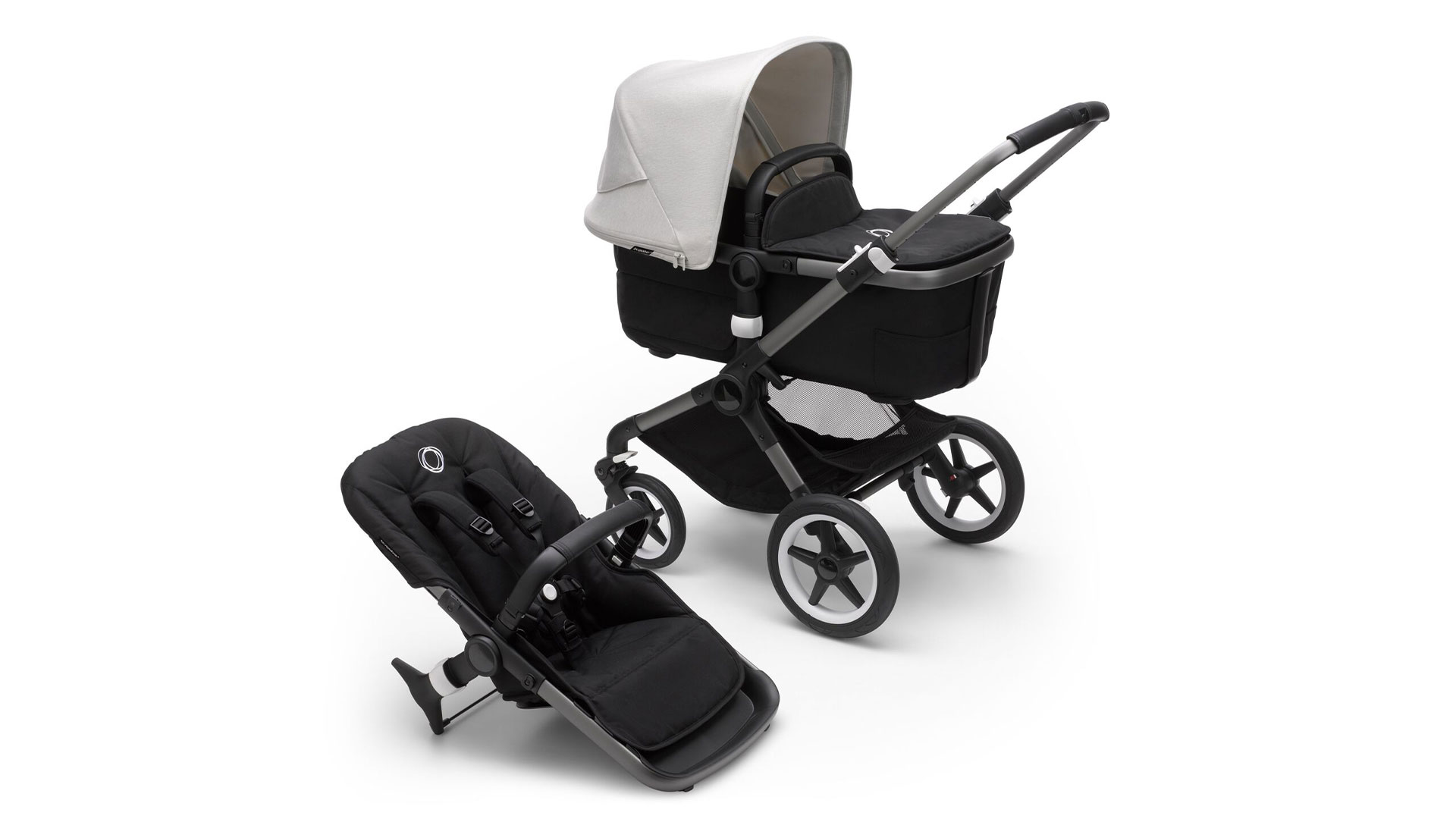 Thanks to an advanced suspension system and puncture-proof wheels, the Bugaboo Fox 3 single stroller can handle all terrain without difficulty. Although it's sturdy, the Bugaboo Fox 3 stroller is incredibly lightweight and highly portable.
It features a mesh panel that can be opened for more airflow and to provide a view for your baby. Extra padding makes it very comfortable, and the updated harness with straps and shoulder pads that connect independently allow you to get your baby in and out in a second.
Pros:
Offers a comfortable ride
Travel system compatible
48-pound weight capacity
Convenient design